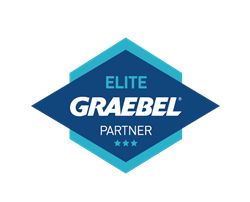 "It's an honor to receive the 'Fresh Ideas Award' for our investment in our 3SIXTY tech platform." Lee Curtis, CEO & Founder, RESIDE
SEATTLE (PRWEB) December 17, 2020
Leading prop-tech and alternative accommodations firm, RESIDE Worldwide (RESIDE), was honored by Graebel Companies, Inc. (Graebel) as one of their top partners for outstanding service and partnership at their 2020 Partner Alliance Conference.
RESIDE accepted the new "Fresh Ideas Award" during the Graebel Partner Alliance Excellence Awards ceremony. RESIDE was recognized for investing in an innovative business solution specifically tailored to enhance the experience for mobile employees and corporate mobility professionals.
"It's an honor to receive the 'Fresh Ideas Award' for our investment in our 3SIXTY tech platform," said Lee Curtis, CCHP, Chief Executive Officer and Founder of RESIDE. "RESIDE is committed to delivering a curated world-class experience that supports both the function of the move and our clients' company culture by simplifying the housing process with end-to-end management and guest support."
For more information about the conference or the awards, please click here.
About RESIDE Worldwide, Inc.
Headquartered in Seattle, WA, RESIDE Worldwide, Inc. is the leading provider of professionally operated and managed global alternative accommodations with a portfolio of premier hospitality and technology brands (ABODA by RESIDE, Broadway Plaza, The Beekman Tower, The Residences at W New York, The Oxford, OnBase Suites and 3SIXTY). RESIDE's mission is to present a new way to stay; offering a curated experience to guests no matter the destination or duration of their stay.  RESIDE aggregated a world-class partner network of over 1,000,000 of the best globally-compliant accommodations options in over 60 countries to satisfy growing consumer demand for high-quality, flexible and vetted housing solutions for business or leisure travel. To learn more visit http://www.staywithreside.com.
About Graebel
Graebel Companies, Inc. is a leading provider of global talent and workplace mobility solutions for Fortune 500 and Global 1000 firms and their employees in 165 countries. Since its founding in 1950, Graebel has evolved, innovated and grown to deliver excellent service and results for clients, all while remaining family-owned and focused on its duty of care. With custom technology solutions, Graebel develops and implements mobility strategies that help companies attract and retain talent; respond faster to global market trends; and maximize return on mobility programs. The company addresses every part of the mobility lifecycle for employers and employees, including services for departure and move management, destination, settling-in and ongoing assignments. For more information, visit Graebel.com. Here's to the world ahead®