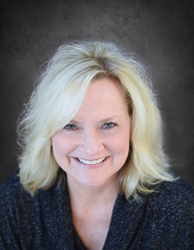 Robbin Lubbehusen is an invaluable part of the team at Red Banyan, and she earned her promotion to Chief Operating Officer through relentless dedication to the company and exceptional leadership and performance
DEERFIELD BEACH, Fla. (PRWEB) April 15, 2019
Leading crisis communications and public relations firm Red Banyan is pleased to announce the promotion of Robbin Lubbehusen to Chief Operating Officer, effective immediately.
Lubbehusen joined Red Banyan in 2015, serving in the role of Vice President of Operations. In that capacity, she worked with other members of the leadership team to revise the agency's financial systems and build out additional administrative infrastructure.
In her new role, Lubbehusen will oversee and direct all day-to-day operations, monitor and measure company-wide performance across each department, work closely with the firm's clients, and develop additional internal policies and protocols in strict alignment with the company's core values of Results, Integrity, Commitment/Can-Do Attitude, Accountability and Speed.
"Robbin Lubbehusen is an invaluable part of the team at Red Banyan, and she earned her promotion to Chief Operating Officer through relentless dedication to the company and exceptional leadership and performance," said Red Banyan CEO Evan Nierman. "Red Banyan has experienced unprecedented growth since Robbin began developing and implementing the necessary systems to empower our team, realize our goal of helping our clients fight for the truth and create scalability. Robbin is an asset whose diverse skill set is going to propel Red Banyan to even greater heights."
Senior Account Executive Vlad Drazdovich added: "Robbin is a central figure in our office. She always has a solution for any problem, whether a client is in crisis or there are logistical issues of any type. She is a mentor to members of our team and a sounding board that is always available to each of us. She is our rock."
Lubbehusen holds an MBA from Indiana State University, a BA in Business Administration and possesses over 20 years of managerial and leadership experience.
About Red Banyan
Red Banyan is a top public relations agency with clients across the country and internationally. With offices in Florida, Texas, Washington, D.C. and Georgia, Red Banyan combines a substantive understanding of complex issues with the experience and skills needed to execute campaigns that deliver results. Specializing in crisis communications, corporate public relations, government relations, and legal PR, Red Banyan provides an integrated approach to communications rooted in strategy. Learn more at http://www.redbanyan.com, become a fan on the Red Banyan Facebook page and follow the firm on Twitter and LinkedIn.