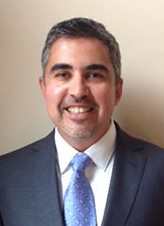 Periodontist Dr. Sanchez offers comprehensive dental bone grafting services to treat a variety of bone loss conditions.
EDINA, Minn. (PRWEB) November 06, 2019
Patients in need of enhancing their jawbone aesthetics and function in Edina, MN and surrounding areas can receive dental bone grafts at PerioWest. Periodontist, Dr. Andres Sanchez, uses dental bone grafts to help patients rebuild their jawline after bone deterioration or tooth extraction, increasing their ability to qualify for dental implants. Bone grafting is typically performed to restore function to a patient's mouth but can also return aesthetic appeal to the shape of the face.
When a patient has experienced bone loss in their jaw, a sunken appearance will develop in the gum line. This can hinder the appearance, as well as make it difficult for the patient to receive a dental bridge or implant in the future. Common causes for bone loss include:

Severe gum disease
Oral trauma
Teeth that have been missing for some time
Long-term denture wear
A dental bone graft is composed of material created out of bone and turned into granule form to make it simple to place along the jaw. This material is then protected and allowed to heal, in which time it fuses to the existing jawbone to return natural contours. Often after a bone graft, patients can qualify for procedures like dental implants as they now have sufficient bone volume.
Periodontist Dr. Sanchez offers comprehensive dental bone grafting services to treat a variety of bone loss conditions. Socket preservation bone grafting is used after a tooth is extracted to fill in the empty socket in the jawbone. This prevents bone deterioration around the socket from developing. Patients who have already experienced bone loss along their jaw can receive a ridge augmentation dental bone graft. By placing bone grafting material along the jaw ridge where bone deterioration has occurred, the jaw line can be restored. This improves the appearance of the face and allows for proper balance of dentures or bridges. Sinus lift bone grafts can be performed for those who have lost teeth in the upper molar area of the jaw and who need dental implants. A sinus lifts adds bone to the sinus cavity so there is sufficient volume to support an implant.
Dental bone grafts are important for the placement of dental implants when replacing missing teeth. When receiving an implant, a titanium post is placed within the jawbone. If there is improper bone support, this implant will fail and the tooth cannot be restored. By restoring the jawbone with a dental bone graft, adequate bone volume is available to fully support the implant post and allow for tooth replacement.
At PerioWest, Dr. Sanchez offers full scope dental implant and bone grafting procedures. Patients can have all steps of the process completed in-office. Patients can even benefit from the All-on-4® full mouth dental implant solution, which utilizes just four dental implants to fully support an arch of new teeth. The advantage of the All-on-4 system is that a dental bone graft is often unnecessary as the dental implants are strategically placed at an angle in areas of the mouth that have the most bone volume. In many cases, the All-on-4 procedure can be completed in just one appointment, allowing patients to leave with a new smile that day.
Those interested in learning more about dental bone grafts in Edina, MN are invited to contact PerioWest to schedule a consultation with respected periodontist, Dr. Sanchez. The practice can be reached by calling 952-479-4705 or appointments can be made online at http://www.periowestmn.com.
About the Periodontist
PerioWest is a periodontal practice offering personalized dental care for patients in Eden Prairie, MN and the Twin Cities areas. Dr. Andres R. Sanchez received his Certificate & Master's Degree in Periodontics from the prestigious Mayo Clinic in Minnesota in 2004. He is a Board-Certified periodontist and a Diplomate of the American Board of Periodontology. In addition, Dr. Sanchez has been involved as a primary author in more than ten scientific papers published in major periodontal and implant dentistry journals. To learn more about Dr. Sanchez and the services he provides, please visit his website at http://www.periowestmn.com or call 952-479-4705.