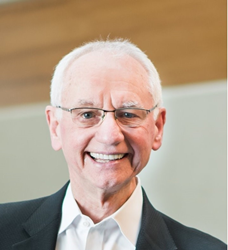 MINNEAPOLIS (PRWEB) March 31, 2020
Wars, plagues, famines and other disasters have confronted virtually every generation in recorded history. The emergence of the coronavirus represents a monumental challenge for us as a society and as individuals. While we cannot control what is happening around us, we do possess the power to choose how we respond.
Is there a way to successfully navigate through upheaval? Will fear consume us or will this offer us an opportunity to search for deeper meaning in our unique life? Only if we make a personal commitment to learn and to grow from these experiences.
International business consultant, speaker and bestselling author, David McNally offers life-enhancing tools that enable people to think and act in ways that will ensure they will not only survive disruption they will know how to thrive. Life will no longer be simply about surviving, it will be about breaking through into new possibilities, to discover profound meaning and purpose.
David McNally is a recognized authority on managing change and transcending adversity. His trilogy of bestselling books: Even Eagles Need A Push, The Eagle's Secret and the recently released, Mark Of An Eagle – How Your Life Changes the World, reveal the attitudes and behaviors we must embrace if we are to soar above the turbulence of our times and reach new heights of achievement.
Mark of An Eagle, now also available as an audiobook, offers a roadmap for identifying the vision we have for our lives and how to bring that vision into reality. It is about building relationships that are rich and rewarding. It is about the courage to rise above adversity in the pursuit of your dreams. It is about connecting to your creative spirit. A sample chapter of the audiobook is available on this link: https://www.dropbox.com/s/miqqsllc71djdoa/07_MarkOfAnEagle_Chapter_05.mp3?dl=0
"Every person who has ever lived has left their mark on the world," states McNally. "Leaving your mark is the outcome of realizing the enormous potential that exists within you; the belief that there is a special purpose for your existence; the awareness that you share responsibility for what happens in our world; and the commitment to fully utilize your talents to create a rich and rewarding life," he added.
About David McNally:
For over forty years, David McNally has inspired millions of people from the stage, on film, and with his best-selling books, Even Eagles Need a Push: Learning to Soar in a Changing World and The Eagle's Secret: Success Strategies for Thriving at Work and in Life and Be Your Own Brand, which is used by many business schools throughout the world in their graduate programs. His newest book Mark of An Eagle: How Your Life Changes the World, brings fresh, inspiring insights and wisdom for creating a successful and meaningful life.
David has produced two highly acclaimed inspirational films, The Power of Purpose and If I Were Brave. He was recently elected to the Speakers' Hall of Fame and recognized by a leading speakers' bureau as one of the world's Top 50 business speakers. He is the founder and CEO of TransForm Corporation, an organization that aligns leaders, teams, and individuals throughout organizations to build iconic brands.
For more information or to arrange an interview, please contact Annemarie Osborne, publicist at Annemarieosborne7@gmail.com or by phone (949) 237-2906.
# # #