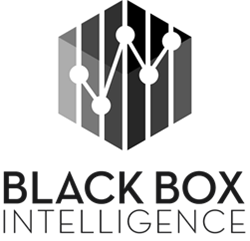 Guest sentiment for both to-go and delivery orders in full-service restaurants improved drastically around mid-March and has sustained at those higher levels a month later.
DALLAS (PRWEB) April 27, 2020
After 2 months of relatively strong sales, primarily due to an unseasonably warm winter, the industry hit a wall mid-March as a consequence of the COVID-19 pandemic. Social isolation and then shelter-in-place rulings became the norm, and restaurants were forced to close their dining rooms. Sales and traffic dropped rapidly. According to Black Box Intelligence™, by the end of March, full-service restaurants experienced drops bigger than 70% in their same-store sales year over year. The sales drop for limited-service restaurants was about 30%.
As the industry experienced this downturn in sales, guest sentiment was less positive, particularly around service. Perhaps a combination of heightened attention to detail and increased expectations from guests, as well as restaurants still adapting to implementation of measures to face this new environment. March had the lowest percentage of positive online mentions based on restaurant service in over 3 years.
There was also a decline in positive sentiment regarding restaurant food during March, although not as big as the decline in service sentiment. However, restaurants had the smallest percentage of positive food mentions by guests in their online posts and reviews since 2018.
As cases started appearing in the United States and public attention was grasped by the news related to COVID-19, the number of online mentions and reviews tied to restaurants that included references to the virus increased rapidly around March 10. Just 10 days later the number of mentions reached its peak on March 20. Since then, restaurant-related online chatter directly mentioning terms related to COVID-19 has been on a slow, but steady decline. As of April 15, the number of related guest mentions dropped to roughly 30% of the peak level.
Initial themes that appeared as chatter peaked were related to restaurant cleanliness and food safety, as well as a heightened awareness for signs of sickness among restaurant staff members. As people beginning to shelter at home by the second half of March, the direct interaction with restaurant staff and dining rooms dropped drastically.
In recent weeks, guests have been forced to get their restaurant meals through the many off-premise options, many of which were already gaining in popularity before this crisis. However, not all restaurant segments have been receiving the same response in terms of resulting guest sentiment.
For limited-service brands (those in quick service and fast casual), which previously did a big portion of their business through off-premise channels, there was a small initial improvement in net sentiment based on delivery orders and to-go orders. But by the second week in April, most of that improvement in sentiment had disappeared. Net sentiment for off-premise restaurant meals remains very low, meaning about the same percentage of positive and negative reviews.
But for full-service restaurants, which typically had less than 15% of their total sales going through off-premise channels, the shift when they closed their dining rooms and had to do business through off-premise welcomed a jump in off-premise sentiment.
Guest sentiment for both to-go and delivery orders in full-service restaurants improved drastically around mid-March and has sustained at those higher levels a month later. Net sentiment for to-go orders increased by 12 percentage points during the period. The improvement for full-service restaurant delivery orders improved by 10 percentage points.
Despite the decline in positive sentiment around restaurant service and food at the national level, there is nothing new in the fact that Orlando continued to be the major market with the most positive guest sentiment around most attributes of the restaurant experience. This has been a persistent trend observed by Black Box Intelligence which remained unchanged through the beginning of the pandemic. It is worth noting that Florida took a bit longer than other markets to implement strict restrictions.
The New York DMA led the country in intent to return sentiment, which is different from the norm and encouraging. Considering that this attribute is where those mentions measuring brand love are classified, this is likely a reflection of what was seen at the national level as well. During the first weeks of the pandemic, one of first themes to emerge in online chatter was a sense of concern for restaurants and their employees, and a desire to support the industry through these tough times. The New York market (and its larger surrounding region) is typically very demanding when it comes to their restaurant reviews, so this spike in positivity and an increased intent to return is a small, welcome surprise among the other bad news that have surrounded the crisis.
The Restaurant Guest Satisfaction Snapshot is produced by Black Box Guest Intelligence™ data. Guest Intelligence is tracking over 192 brands to benchmark customer satisfaction and is the only online tool that integrates with operational performance data to validate the impact on financial performance. The algorithm determining ranking brands is based on sentiment. Brands included in this monthly snapshot must have a total of at least 250 mentions for the month. Restaurants must have a minimum number of units to be eligible as well. DMA rankings consider only the largest 25 areas.