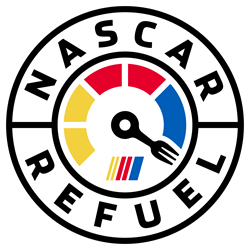 LOS ANGELES (PRWEB) May 18, 2021
Virtual Dining Concepts announced today a nationwide collaboration with NASCAR, NASCAR Refuel, allowing every day to be like a day at the racetrack. For the first time ever, fans of the sport will have the opportunity to enjoy dishes inspired by some of the most iconic NASCAR track menu items any time of the year through NASCAR Refuel, a delivery-only virtual restaurant. These crave-worthy items were, until now, only available at racetrack concession stands, but with NASCAR Refuel they will be available to order year-round, and Virtual Dining Concepts is inviting restaurants to get in on the action.
Restaurants of any size that currently have an operating kitchen that meet our criteria can now sign up to serve NASCAR Refuel. Without impacting their daily operations, restaurateurs can simply utilize their existing equipment and staff to operate the delivery-only virtual brand and generate incremental revenue. Similar to other Virtual Dining Concepts brands, NASCAR Refuel's menu will only be available online without affecting a restaurant's in-person dining and pick-up options.
"In less than one year, we've proven our virtual dining model to be a successful source of income for our restaurant partners throughout the entire country," said Robert Earl, Founder of Virtual Dining Concepts. "We now have the exciting opportunity for my fellow restaurateurs to serve some of the most popular dishes from one of America's most beloved sports. We know life is better at the races, and with NASCAR Refuel, fans get to enjoy dishes from their hometown racetrack and beyond any day of the year."
Fans and food enthusiasts no longer need to wait until race day to enjoy the meals they've grown to love at the track. With a menu comprised of the most celebrated dishes handpicked from 12 NASCAR-owned racetracks around the country, NASCAR Refuel's online offerings will include a variety of hot dogs such as the legendary Martinsville Hot Dog, the spicy Daytona Firecracker Dog, The Glen Dog and the Classic Chili Cheese Dog, and sandwiches including the Darlington Pimento Cheese Sandwich, the Phoenix Carburetor Crunch, the Miami Cuban Sandwich and the Auto Club Hot Lap Burger. Other fan favorites will also be added to the menu including the Michigan Chicken & Waffle on a Stick and the Kansas City Barbecue Parfait, among others.
"Through NASCAR Refuel, fans across the country can indulge in a menu celebrating iconic dishes from each NASCAR track," said Chip Wile, senior vice president and chief track properties officer, NASCAR. "Our favorite way to experience NASCAR is at the track with our fans, and we look forward to serving customers across the country dishes inspired by our entire track portfolio."
With a national launch set for August 2021, restaurants that operate NASCAR Refuel will be able to serve more customers and diversify their business by leveraging the strength of NASCAR's fanbase.
For more information on how to join the NASCAR Refuel team, please visit
http://www.nascarrefuel.com/market-partners.