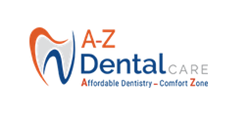 Despite the possibility of restoration, prevention is naturally always the best path forward when it comes to oral health.
WEST COVINA, Calif. (PRWEB) November 23, 2021
An October 20 article on the New York Post reports on the dangers of chewing ice. While the more obvious consequences of this unwise habit include breaking teeth, as well as dentures and other prosthetics, crunching ice can also crack tooth enamel. This latter consequence can make teeth more sensitive to temperature and certain foods, and much more susceptible to tooth decay. West Covina-based dental office A-Z Dental Care says that while this should serve as a warning not to chew on ice – or anything else excessively hard – people with broken teeth or damaged enamel can opt for restorative dentistry to get their teeth back to full function and health.
A-Z Dental Care says that despite the possibility of restoration, prevention is naturally always the best path forward when it comes to oral health. Practicing great dental hygiene keeps teeth and gums strong and healthy, especially when that routine is complemented by regular dental checkups. Of course, the center adds that avoiding or at least limiting risky behaviors including more popular vices, such as eating too many sugary foods and smoking, can have a meaningful impact on the health of teeth and gums too.
A-Z Dental Care says, on the other hand, that in some cases breaks may still occur despite a fantastic hygiene routine, most often due to trauma such as accidents. Fortunately, patients who suffer broken or chipped teeth also have outstanding options. The center adds that patients who suffer trauma to their teeth should visit their dentist promptly if this occurs because broken or chipped teeth can easily lead to more severe problems.
A-Z Dental Care says that, as the New York Post suggests, cracked enamel essentially acts like an open door for a host of harmful contaminants to sneak in and wreak havoc on vulnerable soft tissues within a tooth. The center notes that, in turn, this can lead to infection, decay, and if unchecked, a great deal of costly dental work. If the patient gets dental attention quickly though, their dentist can take steps to preserve the tooth and limit the chances for such adverse symptoms. Not only does this prevent a lot of unnecessary pain, it also tends to keep dental costs lower.
Readers can learn more about A-Z Dental Care by visiting https://atozdentalcare.com/ or calling (626) 314-6908.