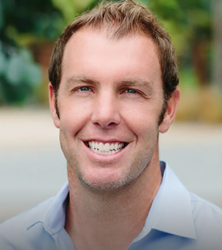 Retrospect Properties is in the business of moving people forward with classic, thoughtful service
SAN DIEGO (PRWEB) November 08, 2022
Retrospect Properties today announced its partnership with Side, the only real estate technology company that exclusively partners with high-performing agents, teams, and independent brokerages to transform them into market-leading boutique brands and businesses. The alliance will ensure that Retrospect Properties, a company that prides itself on its client-first focus, is powered by the industry's most advanced platform.
Brian Kwasny founded Retrospect Properties in 2001 and has since become a top San Diego real estate broker. Starting out on the corporate side, Kwasny quickly realized his passion for the personal aspect of the business and transitioned to the residential side. Kwasny has earned a mostly word-of-mouth clientele, and he generated $24 million in sales in 2021. Retrospect Properties represents buyers and sellers throughout San Diego County, including Del Mar, Solana Beach, Cardiff, Encinitas, Rancho Santa Fe, Carlsbad, La Jolla, and Downtown.
"Retrospect Properties is in the business of moving people forward with classic, thoughtful service," Kwasny said.
Partnering with Side will ensure Retrospect Properties remains on the cutting edge of the evolving real estate market while continuing to deliver premium services to its clients. Side works behind the scenes, supporting Retrospect Properties with a one-of-a-kind brokerage platform that includes proprietary technology, transaction management, branding and marketing services, public relations, legal support, lead generation, vendor management, infrastructure solutions, and more. Additionally, Retrospect Properties will join an exclusive group of Side partners, tapping into an expansive network from coast to coast.
"We understand how essential it is to adapt to industry changes and client goals to achieve the desired results," Kwasny said. "Side's state-of-the-art targeted marketing, technology, administrative, and legal solutions allow us to better respond to the changing market and our clients' unique needs."
About Retrospect Properties
Since 2001, Retrospect Properties has worked to be remembered for how well its agents treated their clients throughout their real estate journeys. Founder Brian Kwasny delivers old-world service that feels fresh, and he has assembled a like-minded team that shares his vision for trustworthy and reputable care. Headquartered in San Diego, Retrospect Properties moves buyers and sellers forward through real estate. For more information, visit http://www.retrospectproperties.com.
About Side
Side is a behind-the-scenes brokerage platform that exclusively partners with top-performing agents, teams, and independent brokerages to create and grow their own boutique brands without the cost, time, or risk of operating a brokerage. Side's proprietary technology platform and premier support solutions empower its agent partners to be more productive, grow their business, and focus on serving their clients. Side is headquartered in San Francisco. For more information, visit http://www.side.com.