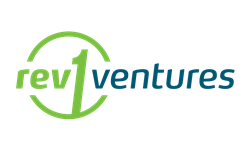 "One of the most profound changes this year brings is the importance of truly embracing diversity, equity and inclusion as a growth strategy and as an imperative."
COLUMBUS, Ohio (PRWEB) January 06, 2021
With the volatility of 2020, many startups are understandably wary and perhaps overwhelmed about the year ahead. Today, Rev1 Ventures, the startup studio that combines capital and strategic services, shares its top advice to help entrepreneurs continue building great companies in the New Year.
"2020 has undoubtedly changed the business landscape forever," said Tom Walker, CEO of Rev1 Ventures. "One of the most profound changes this year brings is the importance of truly embracing diversity, equity and inclusion as a growth strategy and as an imperative. It is more than the right thing to do - it is the smart thing to do for all companies. Diverse companies achieve better business results. If someone tells you they cannot find diverse candidates, tell them they must be looking in the wrong place - and force them to keep looking."
In addition, other key Rev1 leaders are sharing their expertise to help startups scale and succeed in 2021:
Kristy Campbell, Chief Operating Officer, says keep your eye on your goals. Don't let the pandemic derail your plans. Get back to the basics and create a focused plan for 2021 that includes critical impact metrics – like landing a targeted new customer or improving customer service. Ensure your team is on board with your goals and feels ownership over the plan. And remember, now is the time to show empathy for your team – and your customers. The pandemic has added stress to most everyone's life. Your team and customers are feeling the pressure. Look for ways to be flexible to support their needs – from being transparent about how your team is managing the crisis to offering grace for clients most affected by the pandemic.
Wayne Embree, EVP, Investments & Venture Acceleration, says to quote Hunter S. Thompson, "when the going gets weird, the weird turn pro." Few times have been weirder than 2020. Thoughtful, intentional entrepreneurs will carefully evaluate what's happening to customers – current or potential – understanding their needs more profoundly and respond accordingly. Weird times create opportunities that many others may not see or are too restrained to seize. Don't get distracted by what is irrelevant to your business – keep your team focused on what they can control and keep them healthier in the process.
Mike McCann, Chief Business Development Officer, says if 2020 taught us anything, we need to stay closely connected to our customers, so we understand what they want to accomplish and how we help them get there as a trusted partner. In 2021, double-down on this lesson so you can be prepared to help them meet the changing economic and healthcare environment, whether it's capitalizing on the positive developments or adapting and overcoming the challenges.
Ryan Helon, EVP of Investment Funds, says if you are able to raise capital, push to fully raise or even consider oversubscribing your round if the opportunity presents itself, or pursue venture debt or other non-dilutive financing options that might be available. The flexibility and addition runway may prove more valuable than the cost of the dilution or fees.
Zach Ellis, Managing Director of New Ventures, says as my basketball coach used to say - "keep your head on a swivel. See the man, see the ball." Our society has just experienced some rather jarring and unprecedented trauma. As a result, new trends, new normals and new needs will arise. Remain nimble. As tempo picks back up and you focus on the basics, reconfirm what you know to be true. Some of your opportunities and obstacles likely will have shifted.
Dionnica Gaston, Director of Talent, says to surround yourself with subject-matter experts who challenge you to think bigger and use this time to find crucial talent. The pandemic has taught us, most of us can effectively work from home. Remember this when sourcing previously hard-to-find talent. Extending your search beyond your region may help you find people with skills that aren't plentiful in your backyard.
Rev1 collaborates with more than 50 private and public sector partners, including leading research institutions like The Ohio State University, Nationwide Children's Hospital, and OhioHealth as well as Rev1's state economic development partner, Ohio Third Frontier. Rev1 has also expanded its commitment to corporate innovation, growing to six dedicated corporate partner programs/funds, resulting in more than 220 corporate introductions for Rev1 startups.
For more information, visit http://www.rev1ventures.com.
About Rev1 Ventures
Rev1 Ventures is the startup studio that combines capital and strategic services to help startups scale and corporates innovate. Based in the Midwest, and in the number one city for scaling startups, Rev1 aligns innovators and founders with corporate and research partners to access customers and markets, helping entrepreneurs build great companies. With a proven track record of identifying, guiding, and investing in high potential startups, Rev1 helps companies solve real problems for markets in need of real solutions. Rev1 has $100MM in capital under management, providing a capital continuum from corporate and community partners, as well as the Ohio Third Frontier. Rev1 is the most active seed investor in Ohio for the past six years, according to PitchBook. For more information, visit http://www.rev1ventures.com.