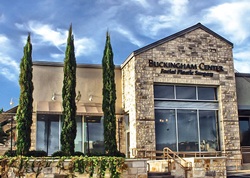 AUSTIN, Texas (PRWEB) February 25, 2021
Buckingham Center, a leading facial plastic surgery practice in Austin, Texas, is pleased to announce that it is now offering advanced Swiss Revance injectables to patients. The Revance line of injectables can help patients temporarily resolve various lines and wrinkles for a natural-looking, rejuvenated appearance.
Revance injectables include both dermal fillers and neuromodulators. Deep tissue dermal fillers in the Revance line are made from hyaluronic acid (HA), which boosts volume and is found naturally in the skin. HA fillers are perfect for "static" wrinkles and volume loss. Unlike many other HA fillers, the RHA (resilient hyaluronic acid) fillers from Revance won't move around underneath the skin. There are three levels of Revance RHA fillers, depending on the depth and needs of the patient.
The neuromodulator available from Revance, Daxibotulinumtoxin A is ideal for dynamic wrinkles, such as crows' feet, frown lines, and horizontal forehead lines. These wrinkles are caused by repetitive muscle movements and can be addressed by injecting a neuromodulator into the facial muscles to relax them. Revance's neuromodulator injection is long-lasting and effective. Both types of injectable treatments are temporary but long-lasting and offer incredible results with little to no downtime.
Dr. Edward Buckingham, the founder of Buckingham Center, is a highly-respected, double board-certified facial plastic surgeon. Dr. Buckingham and his colleague, Dr. Erin Smith, focus solely on facial aesthetic and reconstructive procedures and insist on an extremely high standard for the practice. New products and services at Buckingham Center must offer patients excellent results with few risks, giving patients peace of mind and the best possible experience.
Dr. Buckingham is well-known among his peers and is considered to be one of the top facial plastic surgeons and injectable filler specialists in the country. In addition to his board certifications and impeccable academic record, the doctor is dedicated to training up-and-coming surgeons, contributing to publications, and lecturing extensively. He is on the cutting edge of the field, yet remains fully dedicated to his patients' results and well-being. Dr. Erin Smith is a Beverly Hills trained, facial plastic surgeon with extensive training in complex facial surgery under some of the best surgeons in the country. In addition to her cosmetic and reconstructive expertise, she specializes in treating patients with nerve disorders such as Bell's Palsy.
Buckingham Center is known as one of the top facial plastic surgery centers in Texas due to the training and experience of Dr. Buckingham and Dr. Smith. Dr. Buckingham's philosophy is focused on natural-looking results that refresh the face without it looking "overdone." The providers at Buckingham Center offer patients a range of effective surgical and non-surgical procedures, including rhinoplasty, blepharoplasty, laser treatments, and a wide variety of injectables, including the Revance line.