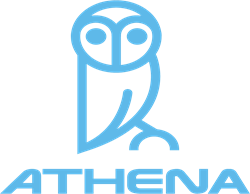 The feeling of safety is palpable on campus knowing that we have the best weapon detection security camera system in the world watching over our children every second of the day.
SAN FRANCISCO and AUSTIN, Texas (PRWEB) September 27, 2018
Athena Security today announces the successful launch and implementation of the world's first artificial intelligence security camera system capable of instantly and accurately recognizing an active shooter before they shoot, alerting law enforcement and verbally alerting the assailant that Police are en route. Today's security cameras simply record activity while Athena Security's AI-powered system provides authorities with real time video footage helping speed police and medical aid to any type of crime scene decreasing fatalities with faster response times.
"In addition to providing an excellent education, we have a duty and responsibility to keep our students safe," said Gary Zimmaro, President of Archbishop Wood High School in Warminster, PA. "With 246 mass shootings in 2018 alone, Athena Security has calmed parent's fears substantially here at Archbishop Wood High School. The feeling of safety is palpable on campus knowing that we have the best weapon detection security camera system in the world watching over our children every second of the day." A recent PDK poll found 34% of parents fear for their child's physical safety at school, almost triple the number of parents from 2013.
"Athena security is a wonderful relief and makes us more secure," said Debbie, an Archbishop Wood High School mom. "I feel comfortable and confident that if a dangerous, emergency situation ever happened, with the camera system in place, Athena will instantly recognize and alert authorities. I am very pleased that the school has taken this proactive approach."
Athena Security is the brainchild of former Revel Systems co-founders Lisa Falzone (Forbes 30U30 and Fortune 40U40) and Chris Ciabarra (Forbes Technology Council) who raised over $120 million in funding building a leading Apple iPad POS company with over 700 employees. "Chris and I asked ourselves, if we could help save student's lives, we had to pour our heart and soul into creating a dynamic crime and weapons detection system that was hybrid-cloud based as well as preventative in nature," stated CEO and Co-Founder of Athena Security Lisa Falzone. "It was around the time of the Las Vegas shooting when we realized that we could parlay our cloud tech expertise with Revel to create an AI-powered system that would accurately recognize any crime or weapon and alert police in real time. No one is taking this preventative approach and no one has this technology that we're aware of. We're thrilled to be working with Archbishop Wood High School who has the much needed vision to take the necessary steps to ensure the safety of their students."
Human-Computer-Vision Applied To Security
Historically, security cameras are only as useful as the people actively monitoring them. Without real time oversight, unattended security camera feeds only help to piece together crimes after the fact. Athena Security's A.I., powered by the NVIDIA 2080 RTX graphics card, showcases a computer vision algorithm that continuously monitors each and every camera frame regardless of location and the moment a weapon or criminal act occurs, the system alerts Police and speeds in delivering aid. In the past, Artificial Intelligence and computer vision technologies provided far too many false positives and therefore could not be deployed because they would erroneously alert law enforcement every couple of minutes rendering them useless. Athena Security can, in some cases, prevent crime by alerting the criminal and deterring them from continuing by stating that law enforcement is on the way. Athena Security works with existing security camera systems or can be deployed as a comprehensive stand-alone solution.
About Athena Security
Athena Security can help prevent crime at schools, corporations, and for retailers. With the world's first AI-powered security camera capable of accurately recognizing an active shooter before they shoot, Athena's system can be stand alone or integrated with existing cameras. Athena Security was founded by Silicon Valley veterans Lisa Falzone and Chris Ciabarra with offices in Austin and San Francisco. For more information please go to Athena Security.