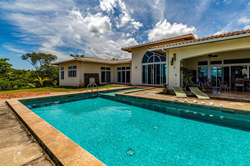 If you or someone you love is intrigued by the idea of Reverse Mortgages, start off on the right foot by considering One Reverse Mortgage.
OVERLAND PARK, Kan. (PRWEB) November 16, 2020
TopConsumerReviews.com recently awarded its best-in-class 5 star rating to One Reverse Mortgage, a leader among websites for individuals looking to obtain a Reverse Mortgage.
Reverse Mortgages represent a way for the aging population to have a steadier income in their later years. This arrangement uses the existing equity in a home as the basis of monthly payments to the homeowner, allowing them to use the funds as they wish: long-term care, vacations, medical expenses, and more. However, due to the actions of predatory lenders in previous years, the federal government maintains strict supervision over Reverse Mortgages now. This includes a mandatory counseling session with a HUD representative before a Reverse Mortgage loan can be approved. And, as with any lending situation, caveat emptor applies: homeowners considering Reverse Mortgages need to verify that a lender is reputable before making any commitments.
"If you or someone you love is intrigued by the idea of Reverse Mortgages, start off on the right foot by considering One Reverse Mortgage," encouraged Brian Dolezal of TopConsumerReviews.com, LLC. "You may already be familiar with their parent company, Quicken Loans, and with their strong reputation with the Better Business Bureau. Additionally, One Reverse Mortgage is an approved HUD partner and is insured by the FHA. Everything about the Reverse Mortgage process is completely transparent with this lender: from fees to terms, consumers know exactly what to expect at every stage. One Reverse Mortgage provides three types of loans to choose from, and customers who need more details beyond what is available on the website can reach a friendly, knowledgeable representative via toll-free number. Reverse Mortgages aren't for everyone, but for homeowners who have done their research and have determined that it's the right move for their situation, One Reverse Mortgage is one of the best lending partners in the industry. We're pleased to give them our highest recommendation among providers of Reverse Mortgages in 2020."
To find out more about One Reverse Mortgage and other providers of Reverse Mortgages, including reviews and comparison rankings, please visit the Reverse Mortgages category of TopConsumerReviews.com at https://www.topconsumerreviews.com/reverse-mortgages/.
About One Reverse Mortgage
One Reverse Mortgage was founded in 2001 and has grown to become the largest retail reverse mortgage lender in America. Approved by the U.S. Department of Housing and Urban Development (HUD) and insured by the Federal Housing Administration (FHA), One Reverse Mortgage follows strict guidelines that help protect consumers. One Reverse Mortgage has an A+ rating with the Better Business Bureau, licensed in all 50 states and operating in 47. One Reverse Mortgage is a Quicken Loans company.
About TopConsumerReviews.com
TopConsumerReviews.com, LLC is a leading provider of reviews and rankings for thousands of consumer products and services. From Reverse Mortgages to Mortgage Refinance and Credit Repair, TopConsumerReviews.com delivers in-depth product evaluations in order to make purchasing decisions easier.