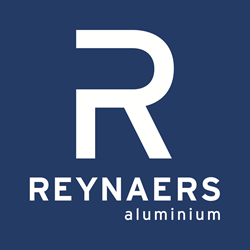 PHOENIX (PRWEB) November 28, 2018
Reynaers Group, a worldwide leading provider of innovative and sustainable architectural window & door solutions, today, announced that Kees-Jan van 't Westeinde has been named Vice President of Global Building Products overseeing strategic business development in the US and Canada. Lori Schock recently joined the company in September as the company's new Chief Executive Officer for North America.
In addition to Reynaers North America, Kees-Jan van 't Westeinde is responsible for several other companies in the Reynaers Group, such as Bloxer, Reynaers Ireland, RAN (Middle East), Roval and Somalu and will help manage mergers and acquisitions for the group worldwide. Mr. van 't Westeinde comes to Reynaers with a strong understanding of the building products sector with over 20 years working for CRH Europe, most recently serving as Managing Director of Shutters and Awnings.
Kees-Jan van 't Westeinde also has nearly 15 years of experience working on over 30 merger and acquisition projects. Mr. van 't Westeinde has degree in econometrics from Erasmus University Rotterdam with MBA studies at Michigan State University.
Ms. Schock comes to Reynaers from Wausau Window and Wall Systems, an industry leading provider of custom window and curtain wall systems for commercial applications and large scale projects. As Vice President of Sales & Marketing, she deployed new sales processes and a customer centric business model which delivered consistent YOY growth during her tenure at the company.
Schock' past experience also includes working for Hilti North America, as a Division Leader and Vice President of Marketing. Schock earned her MBA from Harvard University, and has a BS in Chemical Engineering from the University of Cincinnati.
"Schock brings a strong understanding of the US & Canadian window and door market to Reynaers. We are very pleased that a professional with her tenure and experience will take Reynaers North America to the next level. With Kees-Jan van 't Westeinde's global leadership and guidance, Schock is well positioned to help foster a network of architects, builders and fabricator partners to accelerate our growth within the multi-residential and commercial markets. These efforts supplement our current partnerships with qualified dealers in the US who sell Reynaers Aluminium fabricated products into the custom residential market," says Martine Reynaers
ABOUT REYNAERS GROUP | Reynaers Aluminium is part of the Reynaers Group, which has designed cutting edge glazing solutions for some of the most iconic buildings in the world. Engineered without compromise, the range products are specified by some of the world's leading architects and construction companies. Founded in 1965, Reynaers currently employs over 2,200 people in 40 different countries with exports to more than 70 countries on 5 continents. The company, with headquarters in Duffel, Belgium, achieved an annual turnover of over $450M in 2017.
ABOUT REYNAERS ALUMINIUM – NORTH AMERICA | Reynaers Aluminium began operations within the North American market in late 2014 with its US headquarters located in Phoenix, Arizona. The company has sales presence across the US & Canada, including the East & West Coast, South Region and Mountain States, working with a vast network of reputable dealers, fabricators, installers, architects and builders within North America.
Reynaers' US portfolio of products include: high insulated and innovative aluminum windows, swing doors, pivot doors, folding doors, sliding systems, window & curtain wall systems along with a wide range of complementary products.