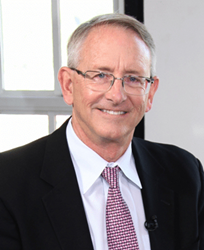 You have to be even smarter today with emails, calls and online interactions. Everyone is a target. It is not only the young and old. We have plenty of real-life examples of people swindled from all age groups and economics in our book "Scam-Proof Your Assets." - Garrett Sutton, Rich Dad Advisor
RENO, Nev. (PRWEB) October 27, 2020
To help people use more Critical Thinking (CT) to protect their assets during an election year filled with misinformation and bad actors, Rich Dad Advisor, Bestselling Author and Asset Protection Attorney Garrett Sutton announces the launch of his new book today: "Scam-Proof Your Assets - Guarding Against Widespread Deception" (October 27, 2020, RDA Press) with the Foreword by Robert Kiyosaki ("Rich Dad Poor Dad"). This timely financial education book is a must-read for all ages to quickly identify a Con Man or Con Artist.
According to Equifax, "More than 1.7 million Americans reported falling victim to various types of fraud-or-scams in 2019, losing some $1.9 billion, according to the Federal Trade Commission. In all, the FTC received more than 3.2 million reports of fraud."
Robert Kiyosaki, Author of the number 1 personal finance book of all time, "Rich Dad Poor Dad", highly recommends this book in the Foreword, "Garrett Sutton is my personal asset protection attorney. He has saved me tens of millions by protecting me and my companies from financial predators… Equally important: The crooks today are getting smarter. So we need to get smarter too. And Garrett's book, 'Scam-Proof Your Assets' can help us all do that."
Sutton explains the "Why" behind this new book, "'Scam-Proof Your Assets' arose out of a survey the Rich Dad Company conducted for their financial education community. One of the biggest fears people had was someone stealing their assets, and so I felt compelled to help people protect their personal assets, businesses, and investments."
Based on 30+ years of experience and real-life case studies, "Scam-Proof Your Assets" can help readers increase their Financial IQ in three key areas:
1. How to use your "BS Detector" to protect your personal assets (identity, bank accounts, home, email).
2. How to use Critical Thinking (CT) to protect your business assets (corporation, inventions, technology, patents, books) while making 35,000 decisions a day.
3. How to identify red flag patterns to protect your investment assets (real estate, stocks, commodities).
While many think "this could never happen to me," Sutton warns: "You have to be even smarter today with emails, calls and online interactions. Everyone is a target. It is not only the young and old. We have plenty of real-life examples in the book of people being swindled from all age groups and economics."
In Chapter 13, Sutton offers a proposed solution that describes Cyber Bounty Hunters. Readers can learn what the U.S. Constitution allows, and what has been done in the past to stop criminals.
And there is a special Appendix on "Suicide and Cyber Criminality" written by Ted Sutton (University of Wyoming College of Law) and Will Boyden (Gonzaga University business student).
AMAZON page
"Scam-Proof Your Assets - Guarding Against Widespread Deception"
(October 27, 2020, RDA Press)
https://www.amazon.com/Scam-Proof-Your-Assets-Garrett-Sutton/dp/1947588141
ABOUT the AUTHOR:
GARRETT SUTTON, ESQ is the Founder of Corporate Direct and Sutton Law Center, Rich Dad Advisor and Bestselling Author of seven Rich Dad Advisors Series books, including: Start Your Own Corporation, Loopholes of Real Estate, Writing Winning Business Plans and Run Your Own Corporation, Buying and Selling a Business, and The ABCs of Getting Out of Debt. He is also a Contributor to More Important Than Money, An Entrepreneur's Team (Rich Dad Advisors Series, RDA Press). Sutton is a nationally acclaimed corporate and asset protection attorney. A graduate of the University of California, Berkeley and Hastings College of the Law, the University of California's law school in San Francisco, Garrett has written a number of books guiding entrepreneurs and investors. For over 30 years, Sutton's Corporate Direct and Sutton Law Center has provided affordable asset protection and corporate formation and maintenance services for investors around the world. Sutton and his work have been featured on FOX and Friends, BBC World News, Newsmax, ESPN Cover Your Assets Radio Show, and in Forbes, and other media. For more information, visit http://www.corporatedirect.com