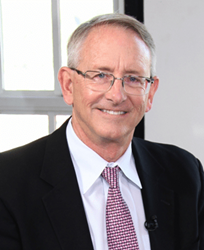 "The Coronavirus is a big wake-up call for small businesses to take proactive steps to protect their personal and business assets." - Garrett Sutton, Esq, Legal Expert, Corporate Attorney and Bestselling Author of 6 Rich Dad Advisors Series
RENO, Nev. (PRWEB) March 02, 2020
Asset Protection Expert, Corporate Attorney and Bestselling Author of 6 Rich Dad Advisors Series books Garrett Sutton's tips for How to Protect Your Personal and Business Assets from a Coronavirus Black Swan Event were featured recently on BBC World News: Talking Business with Host Aaron Helsehurst and Newsmax: American Agenda. Sutton emphasized, "The Coronavirus is a big wake-up call for small businesses."
As the author of "Start Your Own Corporation" and "Loopholes in Real Estate," Sutton recommended these action items for business owners, entrepreneurs and investors when asked four questions by the hosts:
1. How can entrepreneurs protect themselves if they are doing business in China? - Sutton explained, "They need to operate as a corporation or an LLC. Every country has limited liability entities that you can use so instead of being sued personally, you limit your liability to the claim to just against the business. So now is the time to set up a corporation or an LLC for conducting your overseas business."
2. Can you get insurance for a Black Swan Event if a planned event is cancelled like the Mobile World Congress (MWC) was in Barcelona? – Sutton explained, "There are event liability insurance policies, but there are a lot of exclusions. The Mobile World Congress, for example, the government didn't cancel it. It was businesses pulling out, so unless the government cancelled it, you wouldn't get the insurance."
3. How can small businesses take steps to protect their assets? – Sutton emphasized; "If you're importing goods from China that you sell on Amazon, and are operating as a sole proprietor without a corporation or LLC, you're putting all of your personal assets (like your home) at risk. So now is the time to set up a corporation or an LLC for conducting your overseas business. You also want to take steps to find alternative suppliers."
4. How can you protect your investments? - Sutton added, "Well I always recommend that personal investors hold their brokerage accounts through an LLC. They're not expensive to set up or maintain."
In addition, Sutton recommends setting up Contingency Plans, along with protecting your most important asset – your employees – by letting them work at home and reducing travel.
Media Contact
Liz Kelly, 310-987-7207
ABOUT
GARRETT SUTTON, ESQ - LEGAL EXPERT is the Founder of Corporate Direct and Sutton Law Center, Rich Dad Advisor and Bestselling Author of six Rich Dad Advisors Series books, including: Start Your Own Corporation, Loopholes of Real Estate, Writing Winning Business Plans and Run Your Own Corporation, Buying and Selling a Business, and The ABCs of Getting Out of Debt. He is also a Contributor to More Important Than Money, An Entrepreneur's Team (Rich Dad Advisors Series, RDA Press). Sutton is a nationally acclaimed corporate and asset protection attorney. A graduate of the University of California, Berkeley and Hastings College of the Law, the University of California's law school in San Francisco, Garrett has written a number of books guiding entrepreneurs and investors. Since 1988, Sutton's Corporate Direct and Sutton Law Center have provided affordable asset protection and corporate formation and maintenance services for investors around the world. Sutton and his work have featured on FOX and Friends, ESPN Cover Your Assets Radio Show, Think Realty Podcast and in Forbes, and other media. For more information, visit http://www.corporatedirect.com
RICH DAD ADVISORS SERIES BOOKS
The Rich Dad Advisors Series includes financial education books published by RDA Press primarily for entrepreneurs, business owners and investors. The series includes industry leading authors, seasoned entrepreneurs and experts in each of their respective areas of wealth creation and protection. These bestselling books provide practical advice that you were never taught in school with lessons learned based on a proven track record of success in their specific area of expertise. The Rich Dad Advisors team was originally assembled by "Rich Dad Poor Dad" author, Robert Kiyosaki, as his mastermind group of experts who meet to discuss business best practices, philosophies, systems, and investing strategies. Kiyosaki realized that each Advisor has mastered skills by being on the front lines, weathering the challenges and making millions of dollars for themselves, their families, their teams and charities. https://rda-press.com