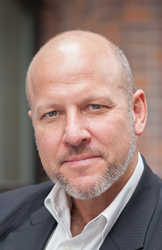 Nothing is more important than having a team that you believe will perform
NEW YORK (PRWEB) January 27, 2020
Visume.Online Inc, US-based HR Tech startup providing recruitment transformation solutions, today announced that its board of directors has appointed Richard Grohol on its strategic advisory board to help drive expansion into the North American market. Richard is a global technology leader and has nurtured various tech organizations for rapid growth.
"Nothing is more important than having a team that you believe will perform," Richard said. "The opportunity ahead for Visume is vast. I am really excited to be part of Visume's vision as it continues to impact Human Resource function at an unprecedented velocity".
"Richard is a proven leader with hard-core engineering skills, business vision and the ability to bring people together," said Parag Grover, CEO, and Chairman of the board. "His vision for how technology can create the right impact is exactly what Visume needs as we enter the next chapter of expanded product innovation and growth."
About Richard Grohol
Richard has over 30+ years of experience focused on building startups into global organizations. After 20 years in the telecommunications space, Richard is now leading a AI-driven Real Estate SaaS platform as the COO, where he is responsible for the technology, customer requirements and company operations. Richard has been CxO of various venture capital and private equity back startups that created three exits. He grew Roamware (now Mobileum) from zero to 650 mobile operator customers from 2000 – 2011, during which time he was based in Brussels. Richard holds a BSEE from The Johns Hopkins University.
About Visume.Online Inc
Visume.Online is based in New York, USA and is committed to delight and empower Human Resources function with the next-generation of data-driven digital transformation tools. The flagship product, Visume, is a smart recruitment process transformation solution that transforms the talent acquisition process and focusses on hiring for performance. The intelligent cloud platform uses Robotic Process Automation and Artificial Intelligence concepts to build high-performing teams.