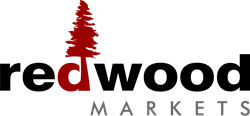 "We have planned to add integrated shipping markets into the platform since our inception, and Richard has helped us design a model that will make the process of originating and closing fixtures much more efficient and timely." - Ajay Batra, President and CEO
HOUSTON (PRWEB) October 10, 2018
Redwood Markets Inc. is pleased to announce that Dr. Richard Pratt of Houston, Texas will be joining the company as Senior Vice-President – Shipping. Dr. Pratt's role will be to coordinate the integration of markets for shipping fixtures through the Redwood Marketplace. The Redwood Marketplace is an online commodity trading platform that enables buyers and sellers of physical liquefied natural gas (LNG) to negotiate competitive pricing and confirm commercial terms while offering efficiency, standardization and price discovery to the global community of LNG stakeholders.
Dr. Pratt has over 25 years of experience in the energy markets, specifically focused on the buying, selling, contracting and shipping of LNG. Dr. Pratt brings extensive experience and industry knowledge to the Redwood Markets team. He is a regular and recognized speaker at industry conferences and has contributed numerous articles to trade journals primarily addressing the development of LNG as a global commodity.
"We are very excited to have Richard join the Redwood Markets team and help us integrate the market for fixtures into the Redwood Marketplace platform," said Ajay Batra, President of Redwood Markets. "We have planned to add integrated shipping markets into the platform since our inception, and Richard has helped us design a model that will make the process of originating and closing fixtures much more efficient and timely."
"I am very eager to join the Redwood Markets team and move forward with shipping integration," said Dr. Pratt. "The Redwood Marketplace is the ideal platform to bring together buyers and sellers of the commodity with ship owners and ship brokers to increase the value for all segments of the transaction chain."
Dr. Pratt was most recently with Fearnleys Houston working on consulting and business development projects worldwide. Connect with Dr. Pratt on LinkedIn at https://www.linkedin.com/in/richard-pratt-bb24038/.