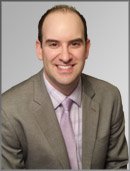 Seattle, WA (PRWEB) April 20, 2016
Seattle bankruptcy attorney Richard Symmes recently announced Symmes Law Group, PLLC is celebrating its fifth anniversary.
"We at Symmes Law Group have proudly been helping people for the past five years who are feeling the financial burden of their growing debt and are looking for answers," said Symmes, who is also marking five years volunteering at a clinic designed to assist consumers dealing with debt-related issues.
In addition to his two five-year milestones, Symmes recently posted a blog illustrating 13 facts people need to know about chapter 13 bankruptcy.
"When most people first learn of chapter 13 bankruptcy they have a lot of questions about what the process is like and what to expect," said Symmes, who has filed hundreds of bankruptcy petitions, saved a plethora of homes from the brink of foreclosure and assisted consumers in the settlement of numerous debts. "This blog presents 13 facts that can help people become debt free and determine if Chapter 13 bankruptcy is right for them."
Symmes, a Seattle native, currently focuses his practice on bankruptcy, foreclosure defense and debt-settlement matters and is an experienced bankruptcy advocate. He is also a member of the National Association of Consumer Bankruptcy Attorneys.
"Going through a bankruptcy is a tough one to swallow, and a major hit on anyone's pride. Through the process, I have asked Richard several questions and he replies immediately with guidance, honesty and tells you exactly what you need and can expect," said client Stacey N.
About Richard Symmes, Symmes Law Group, PLLC
Richard Symmes is the principal attorney at Symmes Law Group, PLLC, which was formed with the idea of delivering impeccable personal service to all clients, while utilizing technology in order to keep legal fees at a reasonable and affordable rate. For more information, please call (206) 682-7975, or visit http://www.bankruptcy-law-seattle.com. The law office is located at 1001 Fourth Avenue, Suite 3200, Seattle, WA 98154.
About the NALA™
The NALA offers small and medium-sized businesses effective ways to reach customers through new media. As a single-agency source, the NALA helps businesses flourish in their local community. The NALA's mission is to promote a business' relevant and newsworthy events and achievements, both online and through traditional media. For media inquiries, please call 805.650.6121, ext. 361.