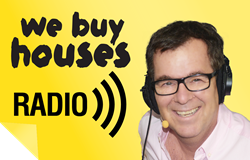 A better alternative to the traditional system is to have a buyer negotiate for flexible payment terms.
(PRWEB) August 12, 2014
RP Data-Rismark home value index for July found that house prices in capital cities jumped another 10.2 percent over the last 12 months. However, senior analysts explained that the price growth actually slowed down, given that prices for Sydney soared 25 percent in the past 2 years; Business Spectator reported on 1 August 2014.
In response to this property news, Rick Otton, a sought after property coach and best-selling author, reveals how seller finance can help investors adapt to a gradually flattening market.
"Aside from Sydney, other cities that reported double digit growth within the last 2 years are Darwin and Melbourne, claiming 20.4 and 18.5 percent rises respectively. A senior researcher from RP Data also revealed that mortgage demand is slowing down, which they believe is being caused by high property prices and low rental yields. Overall, RP Data analysts explained that house prices are now moving on into a more sustainable pace, but they are still waiting for the market movement this coming Spring before they can declare if this will be the new standard of growth," he shared.
"I've taught my students that the market follows a cycle. Sometimes it's up, sometimes it's down. As investors, you can't just enter the market thinking growth will continue forever. It's important to have an exit strategy in place regardless of how the market turns," Mr. Otton added.
Mr. Otton then said in a recent interview for We Buy Houses Radio that seller finance strategies can help give home investors flexibility when purchasing property for sale.
"What's unique about creative real estate strategies is that they allow people to buy houses for sale without having to get a new bank loan or spend a huge amount of money upfront for a deposit. These innovations help buyers and investors get in and out of properties easily, without putting too much stress on themselves and their families when market conditions change," according to Mr. Otton.
"A better alternative to the traditional system is to have a buyer negotiate for flexible payment terms. For instance, rather than take out a new bank loan, the buyer may negotiate to assume the existing financing and pay the remaining equity in increments. The flexibility makes it more convenient for the buyer to make the purchase. At the same time, a seller will be able to move away from unwanted debt much more quickly," he explained.
We Buy Houses Radio is a weekly broadcast featuring Rick Otton and his creative solutions on how to solve common property problems people face today. Visit http://WeBuyHousesRadio.com/ to catch all of the episodes and transcripts.
About Rick Otton:
Australian property investment specialist Rick Otton has been developing, sharing, and teaching his innovative real estate strategies for 23 years. As the founder and CEO of We Buy Houses, which operates in the US, UK, Australia, and New Zealand, he is known for introducing cutting-edge techniques that have enabled previously disenfranchised people to get out of the rental cycle and into their own homes.
His innovative low-risk, high-reward approach to Australian real estate investing has been featured in a variety of television programs and magazines, including Today Tonight, Hot Property, and Australian Property Investor. His real estate book, "How To Buy A House For A Dollar," published in 2012, was voted by Money Magazine and Dymocks Book stores as one of the Top 10 Most Popular Finance Titles for 2013.
As well as conducting free seminars, workshops, and conferences in the UK and Australia, Mr Otton releases a weekly podcast on iTunes, Creative Real Estate. In these, he shares examples of real transactions, and you can listen to his students share their own experiences using his strategies.
Go to WeBuyHousesRadio.com to listen to Rick's free podcasts.