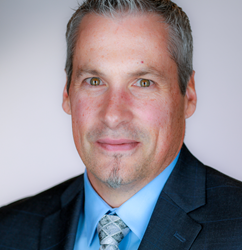 SCOTTSDALE, Ariz. (PRWEB) November 20, 2018
TTI Success Insights announced President of Global Distribution, Rick Bowers, will conduct a public webinar at 10 a.m. on Nov. 29, 2018, entitled "Changing Your Focus From Employee Engagement to Employee Experience." The webinar is free and open to the public. Participants can register by clicking this link.
With a talent shortage, resignations at an all-time high and changing employee values, Bowers' webinar will demonstrate ways to attract and retain high performers in a time when the competition for the best employees is high. The Complete Employee Experience considers the life cycle of an employee, from recruitment to alumni, and dives deep into specific employee experiences such as commutes, relationships, equipment, feelings, image and communities.
"Rick reimagines what it takes to keep employees happy, productive and in line with the company's most important initiatives," said Candice Frazer, vice president of marketing at TTI Success Insights. "His visionary approach to the complete employee experience encompasses all aspects of the employee and the importance of factors that may be outside the traditional workplace environment."
Additionally, Bowers will be a featured speaker at TTISICON, an annual talent management conference in Phoenix. Bowers will share the stage with several globally recognized experts such as Frans Johansson, Ron Price, Molly Fletcher and Brian Mohr, who will create a story arc that speaks to transforming the way organizations think about success - through people. To register and learn more about the event, visit http://www.ttisicon.com.
TTISICON brings together the brightest minds in the talent management industry. Open to the general public for the first time this year, TTISICON is the place to gain insights, connect with other like-minded individuals and to become inspired to maximize the potential of a company's workforce. The event takes place on Friday, Jan. 11, 2019 at The JW Marriott Desert Ridge.
-
About TTI Success Insights
TTI Success Insights reveals human potential by expanding the awareness of self, others and organizations. Diving deeper than DISC, TTI SI provides professionals solutions to hire, engage and develop the right people and build strong teams. To learn more, visit ttisuccessinsights.com.