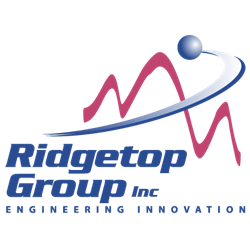 Delivering on our promise to help our customers in time to market with reliable products.
TUSCON, Ariz. and RISHON-LEZON, Israel (PRWEB) November 07, 2019
BQR Reliability Engineering, Ltd of Rishon-Lezon, Israel and Ridgetop Group, Inc. of Tucson, AZ today announced the signing of a distributor agreement whereby Ridgetop Group will be the US distributor and first line of support for BQR software for engineering processes.
BQR offers a suite of simulation software solutions that support a Design for Reliability (DFR) approach and save design time and field maintenance cost by including reliability analysis starting at the schematic level of the design process with fiXtress, at the failue mode analysis level for FMEA/FMECA with CARE, and asset maintenance and logistics optimization with apmOptimizer.
As an AS9100 certified facility and DoD Category 1A trusted Integrated Circuit Supplier Ridgetop Group knows the importance of pre-production stress and characterization testing. According to Tom Heiser "By bringing BQR Reliability Engineering Ltd., into our product portfolio we can now offer similar testing and characterization to Circuit Board assemblies, allowing our customers never before seen stress and circuit design critiquing prior to the first article at the circuit board shop. We strongly believe this technology along with our technologies in products like Q-Star, Prochek Plus, SJ-BIST, etc are highly complimentary in delivering on our promise to help our customers in time to market with reliable products out of the shoot." Yizhak Bot founder of BQR Reliability Engineering Ltd, added: "With this definitive agreement, BQR secures a partner in the Aerospace and Military market for the US market that is 100% owned and operated in the USA".
Ridgetop Group is a privately held AS9100D-certified company, specializing in the development of advanced diagnostic methodologies and products, Condition Base Maintenance (CBM), and Prognostic Health Management (PHM), ensuring precise identification and isolation of system anomalies, advance notice of impending systems failure at the integrated device level, and both hardware and software for mission critical systems for avionics, rolling stock, and energy applications.
BQR Reliability Engineering Ltd is a worldwide leader in Reliability Engineering software and services for the electronic industry since 1989. BQR performed more than 3000 projects for global customers in various industries and gained much knowledge on how electronic systems operate and fail. This drove BQR to develop unique technologies such as the fiXtress, which conducts Automated Design Review improving products robustness and reliability as well CARE (Computer Aided Reliability Engineering) and the apmOptimizer performing Predictive Maintenance optimization based on sensors readout and AI (Artificial Intelligence), reducing downtime and increasing manufacturing capabilities and reducing cost.
Learn about BQR Design for Reliability Software at ITC 2019 Conference in Washington DC, November 12-14. See Ridgetop Group at Booth #310.