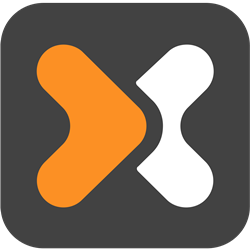 "Companies are finding that Inxeption gives them the power to pivot in a challenging business climate. We take seriously our mission to be our customers' advocates so they can Do Business Better."
BRISBANE, Calif. (PRWEB) January 07, 2021
I-commerce pioneer Inxeption is carrying strong revenue momentum into 2021, and that success is fueling a roll-out of new services critical to helping companies thrive despite today's global economic disruption.
"When 2020 began, many companies were attracted to our platform to explore new ways to achieve revenue growth with direct selling online. As this unprecedented year came to a close, our integrated platform became an essential tool to help companies pivot from expensive, and in some cases, disrupted sales channels to going direct with online selling and streamlined ecommerce logistics," says Farzad Dibachi, Inxeption co-founder and CEO.
Inxeption, a cloud-based B2B ecommerce platform, announced that its 2020 Q4 revenues increased 12X from Q4 2019. More than 250 customers across a variety of industries are now using the platform for 100,000+ transactions per month, with Inxeption's projected "total commerce value", or TCV, of goods and services exchanged on the platform projected to hit $3 billion in 2021.
Exciting, New Integrated Services
Inxeption's growth in 2021 will be fueled in part by several new initiatives designed to remove even more friction and help companies sell more effectively online.
Inxeption Capital will help customers overcome the working capital challenges common today. It will combine the company's unique understanding of its partners' products, business, and transactional behavior to tailor simple and competitive merchant financing offers.
Meanwhile, Inxeption Flex Pay will provide I-commerce buyers and Logistics customers short-term financing solutions with flexible payment terms and affordable fees to suit their needs. The enrollment process will be quick and easy.
Inxeption is excited to offer companies access to international shipping services. Designed to enable companies to grow their businesses worldwide, Inxeption's platform makes it easy for companies to build global trading partnerships.
Inxeption is also preparing a new set of loyalty and marketing support programs for customers called the Better Buyer Program. Inxeption plans to roll out a rewards program with financial products linked to participation in the program, as well as use it for cross-promotions featuring customers' products.
2020 Highlights

Inxeption created robust online B2B selling channels for a diverse set of companies in industries ranging from global real estate to air filtration to paper and packaging. In most cases these companies had never before sold direct to end users.
The company's flat-rate, predictable logistics pricing model across all modes continues to win raves from multiple industry sectors. For example, Inxeption customer Zack Fleishman, COO of sporting goods company Shark Wheel shifted all his shipping to Inxeption's platform, which he estimates saved the company about $200,000 in 2020. "We were waiting for some type of catch, but there is none. Somehow Inxeption is just that good," says Fleishman.
In mid-December, Inxeption went live with a brand new homepage which helps convey the breadth and richness of its services. Through that portal, existing and prospective customers, partners, investors, and others can learn more about the power of digital transformation, as well as access self-serve tools such as a flat rate quote calculator for parcel or LTL delivery.
"It's been gratifying to experience the growth of our platform and our customers' embrace of I-commerce," adds Dibachi. "Companies are finding that Inxeption gives them the power to pivot in a challenging business climate. We take seriously our mission to be our customers' advocates so they can Do Business Better."
About Inxeption:
Inxeption is the pioneer of Industrial commerce ("I-commerce"). Its secure and scalable cloud-based digital commerce platform brings the ease of consumer e-commerce to B2B. From one digital dashboard, companies of any size in any industry can drive more sales, gain operational visibility, and realize cost savings. Its integrated service offerings include merchant cash advances and other financial services, flat-rate logistics with shipping protection, web design, and strategic marketing. Inxeption's invitation to companies of any size is: Let's Do Business Better.