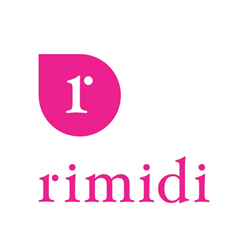 "This study proves that an integrated approach to screening and triaging patients is crucial – both during and beyond the current pandemic – to better support our health systems as they monitor potential and confirmed cases of COVID-19 in a more efficient and timely manner."
ATLANTA (PRWEB) July 15, 2020
Rimidi, a cloud-based software platform that enables personalized management of health conditions across populations, today announced the results of rapid and innovative implementation of an EMR-integrated platform at Desert Oasis Healthcare (DOHC) for the screening, triage and monitoring of potential and confirmed cases of COVID-19.
Starting in mid-March, DOHC has leveraged Rimidi's novel, Fast Healthcare Interoperability Resources (FHIR) based patient reported outcomes (PROs) tool. The swift deployment just days after COVID-19 was declared a global pandemic underscores the need for EMR-integrated, FHIR-based applications to support the response to public health crises. Such applications were first advocated for to support patient triage following the Ebola outbreak in 2014.
Thus far, over 7,400 patients have been screened prior to their appointments and 831 have been monitored during self-isolation due to COVID-19. Using the screening tool, patients were sent a brief COVID-19 screening survey along with their text message appointment reminder inquiring about current symptoms and potential exposure to COVID-19. Integrated within the electronic health record (EHR), patient responses were captured and analyzed by clinical teams. Based on their responses, patients were provided with guidance on next steps – for example, whether they could continue with preventative best practices, self-isolate or obtain testing and further evaluation. Those individuals instructed to self-isolate were then monitored for worsening symptoms, mental health distress and social needs – such as access to food and their usual medications during quarantine.
Among the key findings:

88% were told they could continue best practices in prevention and social distancing
9.1% of patients reporting symptoms and risk factors (age greater than or equal to 65 years and/or underlying medical condition) were instructed on self-care and called by the triage team for further clinical assessment and evaluation for COVID-19 testing
Of initial survey respondents, women were more likely to report worsening symptoms (13.8% versus 6.5% men) and younger individuals were more likely to report worsening struggles with anxiety, depression or loneliness (18.5% under age 65 versus 10% of respondents 65+)
During quarantine, 15.3% of respondents reported difficulty accessing adequate food and medications, with men (22.9%) more likely than women (10.0%) to express this need
The screening questionnaires are based on the latest guidance from the Centers for Disease Control and Prevention (CDC) and can be updated centrally as CDC guidance is revised and pushed out to all end users.
"COVID-19 presents health systems with many challenges. Not only are providers facing unprecedented demand on resources, they are also struggling to manage a dramatic surge of patients," said Lucienne Ide, MD, PhD, founder of Rimidi. "This study proves that an integrated approach to screening and triaging patients is crucial – both during and beyond the current pandemic – to better support our health systems as they monitor potential and confirmed cases of COVID-19 in a more efficient and timely manner."
According to Lindsey Valenzuela PharmD, APh, BCACP, Administrator of Population Health and Prescription Management at DOHC, "Responding to this novel infectious disease has required us to be nimble, flexible, and ready to change from one day to the next in order to adapt to new evidence and changes in local prevalence. Rimidi has enabled us to quickly deploy those changes and drive efficiency in our team's workflow. For example, early in the epidemic we shifted all of our in-clinic visits to virtual, and are now in discussions about how to prioritize face to face visits in concert with virtual visits. Rimidi is able to quickly update the directions we're sending to patients based on their screening results."
Expanding on this tool even more, in June Rimidi released its comprehensive COVID-19 Population Monitoring Toolkit for employers. The tool was designed to ensure the health and safety of individuals by offering businesses a holistic platform that combines symptom surveillance, testing and biometric monitoring to determine overall preparedness. Today, hospitals, health systems, employers and universities across the nation are using Rimidi's Epidemic platform to help protect patients, healthcare staff and all other workers from possible infection while also driving efficiencies in rapidly evolving clinical and operational employer workflows.
For more information on Rimidi and its COVID-19 Triage and Monitoring App for health systems, please visit rimidi.com/lp/covid-19-triage-and-monitoring.
About Rimidi
Rimidi is a cloud-based software platform that enables personalized management of health conditions across populations. Created by doctors, Rimidi avoids the disconnect in connected care by combining patient-generated health data with clinical data from the EHR to drive patient-specific clinical insights and actions. The net effect is a better health system with optimized clinical workflows that enable better decisions, better relationships, better outcomes and ultimately a better healthcare system. For more information, visit rimidi.com and follow us on Facebook, Twitter and LinkedIn.