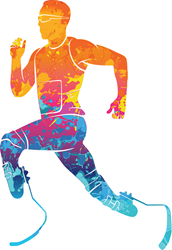 Finally, Prosthetic Leg & Foot Pricing Revealed
CHICAGO (PRWEB) August 27, 2020
Finally patients needing costs on prosthetics and orthotics services will be in the know, in an industry that does not typically reveal expected patient costs for the following by visiting http://www.rinellapo.com/pricing or visit http://www.rinellapo.com and visiting their pricing tab:
1.) Prosthetic Leg Costs
2.) Prosthetic Foot Prices
3.) Scoliosis Brace Prices
4.) Plagiocephaly Baby Helmet Costs
5.) Back Brace & TLSO Prices
6.) AFO Brace / Drop Foot Support Costs
Rinella Prosthetics & Orthotics, a leading manufacturer and provider of custom prosthetics and orthotics since 2012 has now committed to full transparency for patients. Rinella Prosthetics & Orthotics is easily found for people in Chicago, Cook, DuPage and Will County when perspective patients search for "Best Prosthetic Leg Company In Chicago," as well other important search terms like "Best Scoliosis Brace Company Near Me" and "Best Plagiocephaly Baby Helmet Company Near Me."
"Now patients will be fully aware of pricing information in our industry," says Daniel Rinella. As owner of Rinella Prosthetics & Orthotics, Daniel believes in full transparency for patients and their families. "With this free information, patients and their families can make more informed decisions," says Rinella. "We are lucky to have so many patients traveling to us from all around Illinois and Indiana and I think people really appreciate the honesty and service we share with them."
"We provide services to patients in their homes, nursing homes, assisted living facilities, at the hospital and in out patients settings," says Daniel Rinella. One of the biggest questions we get is "How much is this going to cost me?"
"Many of our patients would never choose from a menu at a restaurant if they did not know the costs, so the same transparency should be brought to the prosthetics and orthotics industry." That is exactly what Rinella is doing that's new to help people.
Often times a patient signing up for services for the aforementioned products only finds out the costs once an item is delivered. However, since Rinella wants to answer all questions, upfront and as much as possible, to help people and to garner trust, these prices are now revealed to the public. "People come to us for service but they also come because they trust us," says Daniel Rinella.
Visit http://www.rinellapo.com and visit their pricing tab to find out more. Rinella also has top rated scores on google reviews and should be considered for all patients in Illinois for these kinds of services. Soon they will be moving to Indiana as well and the patients there can expect superior levels of service as well.
To contact Rinella call: 1-866-RINELLA (746-3552). Or, you can email them at support@orthopedic-braces.com