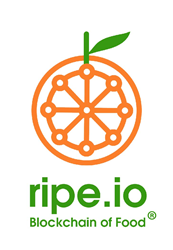 There is enormous potential for the Blockchain of Food to transform supply chains, by increasing visibility among all partners, increasing collaboration and identifying efficiencies
COPENHAGEN, Denmark and SAN FRANCISCO (PRWEB) September 11, 2018
Ripe Technology, INC – better known as ripe.io – a leading provider of enterprise blockchain technology for the food and agriculture industry, proudly announces today the completion of a $2.4 million series seed financing round led by Maersk Growth, the venture capital arm of Maersk, the global leader in container logistics and Relish Works.
 
"There is enormous potential for the blockchain of food to transform supply chains, by increasing visibility among all partners, increasing collaboration and identifying efficiencies," said Peter Jorgensen, venture partner of Maersk Growth, "this marks a strategic investment for Maersk Growth in our effort to increase efficiency and visibility among global supply chains."
Mack Tilling, President of Relish Works added, "ripe.io represents our strategy of innovating in the food sector to make dramatic and meaningful progress on food quality, supply efficiency and improved transparency. Blockchain is a game changer in the food business and we are delighted to be part of the investment."
 
Since its founding in 2017, ripe.io has established itself as a leader in food transparency and the digitization of supply chains. ripe.io is working to radically improve transparency for food origin, quality, traceability, flavor, sustainability and safety through a technology platform allowing all actors participating in the food value chain, from growers, to labs, to distributors, to retailers, contribute data and confidently map the journey of food. At the core of their products and services is the "Blockchain of Food", a food quality network enabled by "Food Bundles" that capture and share of the full lifecycle of a product from the seed to a consumer.
 
"As an early stage company, we couldn't be more excited to have Peter and his team join us on this journey," says Raja Ramachandran, CEO and founder, "having access to Maersk's global reach, rich history and enthusiasm in our work has been truly humbling. Combined with Mack's deep food supply chain expertise and creative problem solving we couldn't have wished for better investors and partners."
About ripe.io: By uniquely leveraging blockchain technology, ripe.io creates a digital bridge that engenders transparency, trust, and honesty for food producers, distributors, and consumers. ripe.io is transforming the food system narrative by working with every actor along the food supply chain to create a world in which access to data equals integrity, sustainability, security, and better food for all.
 
About Maersk Growth: Growth is Maersk's launchpad for new ventures and is part of Maersk's overall efforts to drive the transformation of the transport and logistics industry and shape the future of trade through connecting start-ups and ideas with operational expertise and world-class infrastructure.
About Relish Works: Relish Works is an innovation hub leading disruption in the food industry. Its purpose is to generate innovative solutions to the most pressing customer problems and unmet needs by creating partnerships, designing new solutions, and making strategic investments. Relish Works has deep professional expertise in entrepreneurship, human centered design, customer experience, strategy, and early stage investing.