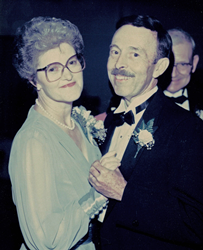 FREDERICK, Md. (PRWEB) February 02, 2023
The Mae Retha M. Rippeon and Vernon R. Rippeon Scholarship Fund has been established with The Community Foundation of Frederick County and becomes one of its more than 770 component charitable funds.
The fund has been created by Mr. Rippeon in memory of his second late wife, Mae Retha. Mrs. Rippeon graduated from Boonsboro High School and worked at the Maryland State Department of Health, retiring in 1989 after 30 years of dedicated service. Mr. Rippeon wanted to honor his wife's passion and commitment and felt that by creating the scholarship fund, Frederick County students pursuing education in the nursing field will benefit for years to come.
As a leader in grant and scholarship funding, The Community Foundation of Frederick County has given back more than $86 million to the community since 1986. To learn more about how the Community Foundation impacts Frederick County, visit http://www.FrederickCountyGives.org.