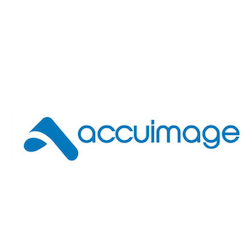 "There are many ways to scam accounts payable," says Larry Bennett of AccuImage, "everything from creating false invoices to check fraud. A secure digitized accounts payable system will help reduce fraud as well as all payable interaction errors and inconsistencies."
SANTA CLARA, Calif. (PRWEB) November 19, 2018
The Association for Financial Professionals (AFP) reports that payment fraud has become more sophisticated and companies need to improve their accounts payable procedures. In the 2018 AFP survey of nearly 700 treasury and finance professionals, it was found that 78% have been hit by fraud in 2017. The candidates most susceptible to fraud were checks. "It is alarming that the rate of payment fraud has reached a record high despite repeated warnings," said AFP President and CEO Jim Kaitz. "In addition to being extremely vigilant, treasury and finance professionals will need to anticipate scams and be prepared to deter these attacks."[1,2] Accu-Image, an industry-leading document and information management firm stresses a digitized accounts payable system and other key points to help businesses reduce the chances of payment fraud.
One example of such a fraud revolves around a probe into an invoice paid by ACT public housing taskforce, where accounts payable issued payment to a contractor. Police found the fraud involved the deliberate falsification of bank account details, resulting in a legitimate payment being deposited into an account controlled by "illegitimate parties." After 12 months of searching police have been unable to identify the parties involved. It appears the fraud was allowed to happen by human error and staff failing to verify a contractors' bank account details. The crime also triggered an internal review of the taskforce's management of 'accounts payable' functions.[3]
A directorate spokeswoman said. "The review recommended strengthening controls to verify requests for changes to supplier bank account details."[3]
Accounts payable fraud is a part of the overall occupational fraud going on worldwide. The Association of Certified Fraud Examiners (ACFE) reports from their 2016 findings that the median loss per business due to fraud was $150,000.00 with the vast majority coming from financial statement loss.[4]
"There are many ways to scam accounts payable," says Larry Bennett of AccuImage, "everything from creating false invoices to check fraud. But it's also important to remember that a tremendous loss of revenue can come from unintentional bookkeeping errors, or exceptions, due to outdated or inferior accounts payable methods. A secure digitized accounts payable system will help reduce fraud as well as all payable interaction errors and inconsistencies."
Here are a few tips that can be used to identify and prevent fraud in an organization.
1. Create audit trails, have staff with clear job descriptions and divisions of duties, and utilize digital processes that don't rely on paper.
2. Monitor requests for duplicate payments. Duplicate invoices can happen more often than realized. Always beware.
3. An important control to put in place to prevent fraud is ensuring that employees don't have more authority than is needed to perform the duties of their role.
4. Build strong process integration between Procurement and Accounts Payable. Strong process integration between Accounts Payable and the Procurement function ensures that goods or services are ordered according to purchasing policy, and that they are appropriately received before the invoice is paid.
5. Use data to uncover trends in supplier invoices. Data rich organizations can identify overpayments to their suppliers by monitoring trends in supplier performance or supplier spend. Organizations can take a more proactive approach to preventing duplicate payments by defining parameters that identify potentially fraudulent invoices and routing these invoices to someone for review.[5]
Larry Bennett with AccuImage adds, "In accounts payable departments, invoices and other documents constantly roll in from different locations and in different formats, making the capture and organization of vital information a real challenge. No matter how you receive invoices – mail, fax, email, etc. – a digital payable automation solution can capture, organize and deliver those documents to the appropriate individuals for review, coding and approval, which will reduce errors and fraud, as well as save time and money."
About Accu-Image:
AccuImage, headquartered in Santa Clara, CA., has been servicing corporate America since 1988. It is a document processing firm that specializes in helping clients with the storage and retrieval of paper documents and managing of information. They provide tailored, automated workflow solutions that include the digitizing, streamlining and automation of documents, invoice processing and accounting processes. Over the past thirty years, their document and information management services have been used by some of the world's biggest brands across a multitude of industries from education to health care to public utilities and more. For more information visit https://accu-image.com
1. Professionals, Association for Financial. "Payments Fraud Hit Record High 78% in 2017 According to New Survey of Finance Pros." PR Newswire: News Distribution, Targeting and Monitoring, 10 Apr. 2018.
2. Afponline, Magnus. "2018 AFP Fraud Survey: Fraud Hits a New High." YouTube, YouTube, 10 Apr. 2018.
3. Burdon, Daniel. "Fraud Probe into Invoice Paid by ACT Public Housing Taskforce." Canberra Times, Canberra Times, 6 Nov. 2018.
4. King, Stephen. "Small Business Fraud Costs More Than You Think." GrowthForce,
5. "4 Tips for Preventing Accounts Payable Fraud." Basware, http://www.basware.com/en-us/blog/may-2016/4-tips-for-preventing-accounts-payable-fraud.