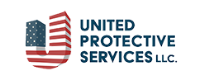 Simply having a security team onsite offers preventative measures against unwanted guests through deterrence.
DENVER (PRWEB) October 14, 2020
A September 28 article on CBS Denver reports on the rise of complaints from property owners regarding homeless encampments that have begun to spring up throughout the city. The article notes that this development allegedly started after the city closed encampments surrounding the capitol building and other public facilities. Drug abuse, littering, fires, and vandalism are all included in property owners' complaints and thus far the city has not determined a solution, though it insists that it is looking for a permanent site where it can safely relocate its homeless population. Denver-based United Protective Services LLC says that while private security can do little for big picture problems such as homelessness, it can guard client assets by making sure that only authorized personnel are on the premises.
One of the chief responsibilities of a security team is to screen unwanted guests from a client's property, United Protective Services says. The firm adds that quality security operations offer this protection both day and night for many location types, including construction sites, residential complexes, and corporate offices. All these sites are prime targets for unwanted visitors and petty criminal activity, particularly during non-business hours.
United Protective Services says that construction sites are especially vulnerable as the open location is often easily accessible, loaded with valuable equipment, and generally vacant whenever work stops. The security firm notes that vandalism and theft are particularly common here but even the mere presence of a highly visible construction site security patrol is often enough to deter any unwanted activity. The firm says petty criminals and vagrants rarely have a desire to encounter an authoritative presence. Therefore, simply having a security team onsite offers preventative measures against unwanted guests through deterrence, the firm adds.
United Protective Services notes that what separates quality security services from others; however, is a service's response to problems. The firm says that, while deterrence is an effective first line of defense, good security services can de-escalate situations that arise when deterrence fails. The security firm says that by employing these tactics, client reputation is preserved and guilty parties, often disgruntled individuals, adolescents, or incoherent trespassers, have the opportunity to avoid the direct confrontation that no one wants.
United Protective Services notes that, in its experience, deterrence and de-escalation are nearly always sufficient as its security guards are well disciplined and prepared for all circumstances. Interested readers can learn more about United Protective Services LLC's security offerings by visiting their website at https://www.unitedprotectiveservicesllc.com/ or by calling (303) 747-6434.