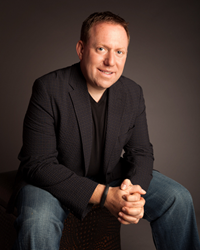 This webinar will focus on specific ways that HR professionals can leverage technology to bring meaning to the numbers they measure.
San Jose, Calif (PRWEB) December 03, 2014
WHO: RiseSmart, the leading provider of contemporary career transition services, will host a webinar with Jason Averbook, author of HR From Now to Next, newly appointed CEO of The Marcus Buckingham Company, and one of the top thought leaders in the space of HR and workforce technology. His distinguished career includes roles such as chief innovation business officer with Appirio, chief executive officer and co-founder of Knowledge Infusion, and leadership positions at PeopleSoft and Ceridian Corporation. Averbook is a contributor to Inc., Businessweek, Fortune, The Wall Street Journal, Forbes, CIO Magazine, HR Executive Online, Talent Management Magazine, NPR, SHRM, IHRIM as well as other well-known publications. Human Resource Executive named him one of the world's "Most Powerful HR Technology Experts."
WHAT: The #SmartTalkHR webinar titled "Measurement, Meaning and Action: Aligning Your HR Technology with Your Business" will explore the changing perception and operation of HR in the face of new technology. Averbook will discuss ways HR can stay relevant and increase both influence and effectiveness. Attendees will walk away with insights on:
1. Understanding the metrics by which companies measure success
2. Implementing processes that align with organizational goals
3. Taking action based on the results of strategic measurements.
Attendees will also be entered into a raffle to win one of 10 copies of Averbook's book, HR From Now to Next.
WHEN: Thursday, December 11, 2014 at 10 a.m. PST / 1 p.m. EST
WHERE: To register, please visit http://go.risesmart.com/jason-averbook-webinar.html.
WHY: "Too often HR loses sight of the forest for the trees—or, in this case, organizational goals for HR-specific data collection," said Averbook. "To be an effective HR practitioner is to not only 'count heads' but also to 'make heads count.' This webinar will focus on specific ways that HR professionals can leverage technology to bring meaning to the numbers they measure and take action by aligning those numbers with the company's goals."
About RiseSmart
RiseSmart is a leading provider of contemporary career transition services that strengthen employer brands, improve retention and re-engage talent. RiseSmart's contemporary approach to outplacement combines personalized services from trained professionals with unmatched technology delivered through a convenient, cloud-based platform. High-performing organizations in more than 40 industries rely on RiseSmart's outplacement solution, RiseSmart Transition, to help former employees find new jobs faster. Landing rates exceeding 80 percent and time-to-placement averages more than 60 percent faster than national averages have helped make RiseSmart the nation's fastest-growing outplacement firm. RiseSmart's innovative approach to human capital management has earned the company a wide range of awards and recognition from organizations including Bersin by Deloitte, the Best in Biz, Gartner Inc., the Golden Bridge Awards, LAROCQUE, the Momentum Index, Red Herring, the San Francisco Business Times, SiliconIndia, the Silicon Valley/San Jose Business Journal, the Stevie Awards and TIE. Additionally, RiseSmart's outplacement solution has earned the exclusive endorsement of the American Hospital Association. For more information about how enterprise career management can help you, visit http://www.risesmart.com.