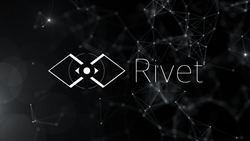 LENEXA, Kan. (PRWEB) August 06, 2020
Blockchain gateway provider Rivet, a Draper Goren Holm portfolio company, today announced that they successfully defended against a week-long, persistent denial of service attack conducted by a security research group based out of a prestigious north-eastern university in the United States. This event and Rivet's response to it represents the critical importance of strong security in the blockchain space and demonstrates in practice Rivet's commitment to infrastructure that just works.
"Rivet's technological innovations and our commitment to a high quality of service ensured that we survived these attacks with minimal disruption," says Austin Roberts, CEO at Rivet. "Conventional Ethereum infrastructure would have buckled under these attacks."
At the height of the COVID-19 pandemic, the Rivet team defended against cyberattacks executed by well-organized hackers.

During a week-long barrage of attempted hacks day and night, the attacker changed techniques to circumvent preventative measures as the team put them in place
The attacks were traced to the university's security lab
The professor in charge of the lab claimed that his lab was a "group of international academic researchers and ethical hackers" who intended "to discover bug/design flaws of your services and to facilitate mitigation design,"
The researchers never sought permission or disclosed their findings until after they were identified and confronted by the Rivet team
The full account of this story is at https://blog.openrelay.xyz/dos.
About Rivet
Created by OpenRelay, Rivet builds the infrastructure that teams need to create reliable decentralized applications by taking away the low-level technical difficulties, empowering them to focus on the more impactful challenges they are trying to solve. The team at Rivet possesses the special talents necessary to tackle the foundational challenges that must be addressed to ensure the infrastructure that powers the new world "just works."
For more info, please visit: https://rivet.cloud.