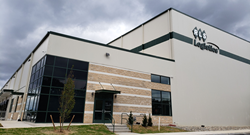 "Whether it is a standalone service, or an integrated solution, our Team is able to manage the supply chain to optimize savings within the cold chain."
NEWFIELD, N.J. (PRWEB) June 04, 2019
For over 30 years, RLS Logistics has offered frozen and refrigerated food manufacturers expert temperature-controlled Less-Than-Truckload (LTL) service from the Northeast to all 48 states, saving customers time and money. Recently the company has announced that they have expanded their reach even further and can now offer the same great service on orders shipping from all 48 states. With additional expertise in warehousing and direct to consumer fulfillment solutions, RLS customers can utilize one provider for all their temperature-controlled supply chain needs.
RLS offers a wide range of transportation solutions to get your products where they need to be, when they need to be there, and at the best value. Whether you are shipping from the West Coast, East Coast, Gulf Coast, Canadian Border, or anywhere in between, RLS can provide LTL service for both refrigerated and frozen commodities. Pickups are made weekly so that orders can be consolidated and shipped to their final destinations on time.
"Whether it is a standalone service, or an integrated solution, our Team is able to manage the supply chain to optimize savings within the cold chain," said John Gaudet, Vice President, Business Development. "As an example, customers are able to electronically transmit all of their outbound orders into our TMS. Our Team can import this data and route through our proprietary system and export optimized mode and routes. We establish early cost benchmarks for our customers whom can monitor through real time dashboards and business intelligence tools. By offering our customers full visibility and business intelligence, we can immediately report and discuss savings on both hard and soft costs. By taking this holistic approach, we are committed to making our customers better," said Gaudet."
Traditionally, RLS has been known for their temperature controlled LTL consolidation program originating within the Northeast. Expanding to offer temperature controlled LTL solutions Nationally offers customers the ability to utilize their expertise throughout the country. "We have been in the LTL business for many years and have forged a lot of relationships with other providers across the country. We value these relationships and are excited to have the ability to grow our service footprint as a result," said Gaudet.
For more information on how RLS Logistics can reduce costs and improve efficiency for all your frozen and refrigerated LTL and TL needs, please contact one of our cold chain experts today at 800-579-9900 or info(at)rlslogistics.com.
ABOUT RLS LOGISTICS: Founded in 1968, RLS Logistics is a family-owned, third-party logistics provider specializing in cold-chain logistics including LTL and TL transportation, warehousing, packaging, and e-commerce fulfillment services. All RLS temperature-controlled operations are GFSI certified for storage and distribution by the British Retail Consortium (BRC), and comply with all government and USDA regulations. RLS is an approved Third-Party Consolidator for Walmart suppliers, offering weekly day-specific delivery to all 44 DC's throughout the United States for both frozen and refrigerated commodities. For more information, visit http://www.rlslogistics.com.