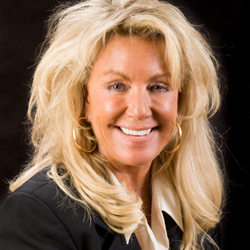 Under Shawn Thomson-Palermo's leadership, RMC brings Colorado hospitality and personal connections to the world's finest destinations.
Aspen, Colorado (PRWEB) August 11, 2016
To honor extraordinary Colorado Business Woman and Family-Owned Companies, ColoradoBiz—Colorado's leading Business Magazine—creates annual lists of Colorado's Top 100 Women-Owned and Top 50 Family-Owned Companies. This year, Shawn Thomson-Palermo, for her work as the CEO and Owner of RMC: Resorts Mountains Cities, is once again at the top of ColoradoBiz Magazine's Awards.
RMC: Resorts Mountains Cities, a Destination Management Company based in Aspen, has been named one of Colorado's Top 100 Women-Owned Companies for six years in a row. On this year's ColoradoBiz list, RMC: Resorts Mountains Cities is also ranked as one the Top 50 Family-Owned Companies in Colorado.
Creating a successful business in the mountains of Colorado requires creativity, determination, and courage. Colorado residents, therefore, take great pride in family-owned businesses and strong female leadership. Building a top international business, while raising a family in Colorado, is an exceptional accomplishment.
"Since joining RMC six years ago, I've been continually impressed by Shawn Thomson-Palermo's strong leadership and sound values," said Nathan Boyd, RMC's President. "At its core, RMC is a big family. We care deeply about each other and our clients. This passion starts at the top with Shawn Thomson-Palermo."
In 1989, Shawn Thomson-Palermo created RMC in Aspen, Colorado. Originally known as Rocky Mountain Connections, RMC facilitated spectacular corporate events in Aspen, Vail, Jackson Hole, and Park City. In 2011, when RMC opened an office in Lake Tahoe, California, it evolved into Resorts Mountains Cities to better reflect the company's expanding expertise and broad base of event management destinations. As Resort Mountains Cities, RMC now has offices in Austin, Texas, the Low Country of Bluffton and HIlton Head, South Carolina, Savannah, Georgia, and Cabo San Lucas, Mexico. RMC: Resorts Mountains Cities has grown into the largest privately owned Destination Management Company in the North America.
Over the past 27 years, RMC has expanded across North America and into Mexico under Shawn Thomson-Palermo's leadership. But while becoming a Top International Destination Management Company, RMC has remained true to its roots as a Colorado family-owned company. Sarah Carey, Thomson-Palermo's daughter who was raised in Aspen, is RMC's Director of Creative Development, and RMC prides itself on hiring local destination experts that provide personally tailored service.
"Destination Management starts at the local level," said Nathan Boyd, RMC's President. "Under Shawn Thomson-Palermo's leadership, RMC brings Colorado hospitality and personal connections to the world's finest destinations. It's a great honor to work for a Top Family-Owned Colorado Business."
RMC: Resorts, Mountains, Cities was founded in 1989. From its first location in Aspen, Colorado, RMC has expanded to thirteen distinguished destinations across North America and Mexico. Through a powerful network of destination offices and preferred resort partners, RMC creates custom designed experiences and events for premier clients. For more information, contact: Nathan Boyd