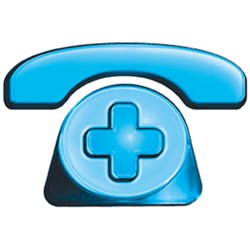 Autonomous emergency braking (AEB) systems
London, UK (PRWEB UK) 3 September 2013
The 23rd annual International Technical Conference on the Enhanced Safety of Vehicles is currently taking place in Seoul, with new in-car safety technology coming top of the discussion agenda. Delegates are looking at the results of many different studies into the effectiveness of such safety enhancements as autonomous braking systems, in the hope that they will contribute to a reduction of accidents on the roads.
Autonomous emergency braking (AEB) systems work using radar to detect obstacles ahead of the car, giving an audible warning to the driver if it senses that a collision is likely. If no action is taken by the driver, the system triggers application of the brakes in order to reduce the impact of collision, or avoid it completely.
The Euro ncap website describes this type of system in simple terms:
Autonomous: the system acts independently of the driver to avoid or mitigate the accident.
Emergency: the system will intervene only in a critical situation.
Braking: the system tries to avoid the accident by applying the brakes.
A spokesperson for leading road accident collision law firm, the Accident Advice Helpline, commented that new technology such as this can only reduce the number of injuries and accidents on UK roads,
"We welcome any initiatives that reduce the seriousness of road accidents and injuries and the fact that this technology has the capability of preventing accidents as well as reducing the impact of collisions is marvellous."
Mercedes-Benz produced convincing evidence, as reported on CarSafetyRules.com, as to the benefits of AEB after monitoring the number of replacement airbags and other safety parts, in cars that had the new technology fitted. More than 40% of their customers had AEB systems fitted in their vehicles, and the results showed that 'light damage was reduced by 5% and severe damage by 22%.'
The Accident Advice Helpline is a road accident collision law firm who offer support to innocent victims of no-fault accidents. Anyone thinking of making a claim can call the helpline on 0800 6897 221, or look at the website for further information.