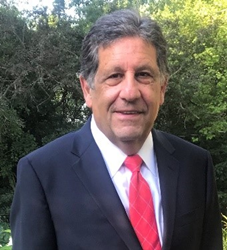 "There is no playbook for how to maintain the roads in the face of a situation which we have never seen before and we had to rapidly change the way we operate", states Jamian, who is no stranger to healthcare logistics and also serves as President and CEO of AmeriCare Medical
TROY, Mich. (PRWEB) December 30, 2020
In a year with many challenges, RCOC Board Chairman and AmeriCare Medical CEO, Greg Jamian reported the many accomplishments that the RCOC managed in 2020 and the boards continued commitment to keep the people of Oakland County moving in 2021.
"I am pleased to announce that the coronavirus has not slowed us, in fact, the RCOC staff are among many essential workers who have remained on the job throughout the pandemic," states Jamian. "There is no playbook for how to maintain the roads in the face of a situation which we have never seen before and we had to rapidly change the way we operate." Jamian is no stranger to healthcare logistics, serving also as President and CEO of AmeriCare Medical, a health services and supply company in Troy Michigan. "As a veteran in running organizations during past epidemics, I'm very proud of our administration and our entire workforce for their willingness to do what it takes to keep our roads safe."
Along with keeping the roads safe, the RCOC had a productive year and Jamian included numerous highlights in his report:

The $4.3 million repaving and drainage improvements for North Holly Road
In partnership with Orion Township, the $50 million extensive widening project of Baldwin Road
In partnership with the City of Rochester Hills, securing the Better Utilizing Investment to Leverage Development (BUILD) Grant for $2 million to study the future widening of Adams Road, between Walton Boulevard and Avon Road
Winning the 2020 Institute of Transportation Engineers (ITE) Michigan Section Transportation Achievement Award for the cellular-based wireless communication system created to connect the "smart" traffic signals with the RCOC Traffic Operations Center
Reviewing best practices and procedures for a safe winter by hiring part-time, temporary snowplow/salt truck drivers to augment its fulltime staff
Researching with neighboring communities to improve Avon Road/Dequindre Road corridor
The RCOC administration have plenty of road projects and improvements to manage to in 2021. They will also have Strategic Planning meetings with leaders of virtually all Oakland County communities early in the New Year, a commitment the RCOC has done every other year, since 1985.
The RCOC maintains more than 2,700 miles of county roads, over 230 miles of state highways and approximately 1,500 county, city and state traffic signals in Oakland County. It also leads the way in developing "smart" traffic signals with "our FAST-TRAC system" that employs state-of-the-art computer and communication technologies to improve travel and enhance safety.