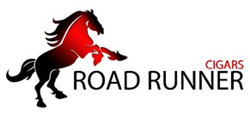 "While there are many ways to store, the best method would be using a humidor which will keep the cigar fresh for the longest amount of time."
MIAMI (PRWEB) November 23, 2020
Road Runner Cigars has announced the release of their newest article: How to Properly Store and Smoke a Cigar. The article breaks down ways to store and smoke a cigar.
According to Road Runner Cigars, "While there are many ways to store, the best method would be using a humidor which will keep the cigar fresh for the longest amount of time."
With tips regarding how to maintain a humidor, storing cigars without a humidor, and cutting and lighting a cigar, this article highlights tips to maintaining the freshness of a cigar.
Sourced from multiple educational sources such as The Manual and Business Insider, the article also recommends storing your cigar in a Ziploc bag if you don't have a humidor.
To learn more about Storing and Smoking Cigars, visit Road Runner Cigars here.
About Road Runner Cigars:
Road Runner Cigars is an online store located in Florida and we'll provide you with the best shopping experience possible while helping you save money. We carry a large selection of Filtered and Little Cigar Brands as well as the great selection of cigarillos, blunt cigars and premium cigars.