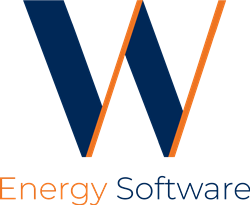 We have recently replaced nearly twenty legacy plant accounting implementations with our modern, cloud-based alternative that provides the cost-efficiency, performance, and flexibility today's midstream companies demand
TULSA, Okla. (PRWEB) April 21, 2020
W Energy Software, the emerging leader in upstream and midstream oil & gas ERP solutions, announces that Roaring Fork Midstream has licensed its plant accounting and financial solutions. By selecting W Energy Software, the company will accelerate natural gas processing workflows, including allocations and settlement, and enhance its ability to manage core financial processes. Top reasons for choosing W Energy Software include the ability to rapidly and accurately perform calculations, business process efficiency from fully integrated plant and financial accounting solutions, and W Energy Software's reputation for customer service. With this announcement, W Energy Software continues a track record of winning new customers when in direct competition with legacy plant accounting software providers.
"We have recently replaced nearly twenty legacy plant accounting implementations with our modern, cloud-based alternative that provides the cost-efficiency, performance, and flexibility today's midstream companies demand," said Pete Waldroop, CEO of W Energy software. "What we are seeing though is that every time we are in a head-to-head situation with the competition and trying to earn a new customer, W Energy Software wins nine times out of ten, not just because of our state-of-the-art technology, but because of our reputation for fairness and always doing right by the client," Waldroop said, adding "and it's not just our plant accounting solution that is growing our market share, we are also seeing increased preference and adoption for our full midstream ERP financial solution, liquids transportation, terminal management, and other products, which is why we have had 50 additional greenfield wins in the same space."
Denver-based Roaring Fork Midstream operates extensive gathering and natural gas processing facilities. The company wanted to improve its plant accounting workflows, which require complex allocations and settlement calculations. It also wanted to enhance its core financial accounting with the latest technology.
After evaluating the capabilities of a leading legacy software provider, Roaring Fork Midstream selected W Energy Software's cloud-based plant accounting solution, which includes modules for Plant Processing and Gathering. In addition, the midstream service provider will implement the W Energy Software financial accounting solution consisting of General Ledger, Accounts Payable, Accounts Receivable, Fixed Assets, and Financial Reporting modules. By implementing both plant accounting and financial accounting solutions on W Energy Software's unified platform, additional performance and efficiencies are gained through a shared and consistent dataset.
Reasons for selecting W Energy Software over the competition include:

W Energy Software's reputation for customer service and partnering with customers to ensure business results.
Fast and reliable processing of settlements and allocations eliminates manual workarounds, enables processes to be run in minutes, and builds confidence in the results.
Superior functionality and user experience across a unified database and integrated software suite.
The industry's most comprehensive single platform, modern technology deployed in the cloud enables teams to reduce IT costs.
With the announcement of its latest midstream customer, W Energy Software extends a track record of winning in head-to-head evaluations or replacing legacy software with its cloud-based solutions as companies seek higher performance and cost savings. Companies who have recently switched to W Energy Software include Colt Midstream and Sterling Energy, among others.
About W Energy Software
Headquartered in Tulsa, Oklahoma, W Energy Software (formerly Waterfield Energy) offers the oil & gas industry's only unified ERP solution built for the cloud that is relied on by more than 100 upstream and midstream companies to accelerate business performance, improve operational efficiency, and drive costs down. W Energy Software combines precision-built software in one extendable cloud-based workspace with an intimate understanding of the oil & gas business to deliver solutions that offer flexibility, affordability, and continuous upgrades. Unlike other ERP software that loosely ties together a mix of legacy solutions and fragmented technologies, W Energy Software designed a unified upstream and midstream ERP platform to seamlessly track oil, gas, and NGL from the wellhead through transportation and marketing, eliminating data silos as well as the burden and costs of maintaining multiple systems. With W Energy Software, oil & gas companies stay lean and agile with the tools they need to adapt to market changes and meet evolving customer needs head on, all while gaining the confidence that their business is running on the latest technology. For more information, please visit https://WEnergySoftware.com.