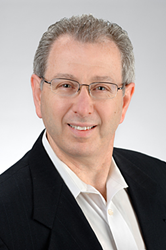 Being a Realtor allows me to become and stay involved with the people I help on what is probably the most personal level-buying a Home
Seattle, WA (PRWEB) November 11, 2016
Robby Leviton, the Knowles Team-Keller Williams Realty, is featured in a special section of the December issue of Seattle magazine as a 2016 Five Star Real Estate Agent award winner.
"This award confirms to me that my goal of showing my clients that I value them and want their Real Estate adventure to be enjoyable is being met since it is my clients that have seen to it that I have received the award so many times. I truly appreciate the trust and confidence they have given me by allowing me to help them and their families with such an important part of their lives and it is an even higher honor that they have given me so many referrals to help others that they know and care about. Our continued relationship through life is a joy I look forward to for many years to come," said Robby Leviton of The Knowles Team-Keller Williams Realty.
Five Star Professional partnered with Seattle magazine to identify and showcase an exclusive group of real estate agents who have demonstrated excellence in their field. Less than 7% of agents in the Seattle-area received this recognition.
"After a wonderful 27 year career at Boeing with many years in Management helping my teams to grow and enjoy expanding their jobs I felt it was time to make an impact at a different level. Being a Realtor allows me to become and stay involved with the people I help on what is probably the most personal level-buying a Home," said Robby Leviton.
The 2016 Five Star Real Estate Agent award winners have been carefully selected for their commitment to professional excellence and overall client satisfaction. The award is based on rigorous research with significant focus on customer feedback and providing quality services.
"Our list of local Five Star Real Estate Agents can be an invaluable resource for anyone looking to buy or sell a home. These agents are exceptional in their field and their commitment to client satisfaction; and are right in your backyard," Dan Zdon, CEO, Five Star Professional.
"My Mission is to introduce people to the property that is right for them. This may be a personal home or an investment property. Buying and selling several homes, as well as owning investment properties has taught me a lot about how the process works as well as what is missing. One of my goals is that when we work together you will find the adventure both Fun and Educational," said Robby Leviton.
About the research process:
Now entering its 14th year, Five Star Professional conducts in-depth, market-specific research in more than 45 markets across the United States and Canada to identify premium service professionals.
Five Star Professional contacts thousands of recent homebuyers to identify award candidates. Phone, mail and online respondents rate their real estate agent on 10 satisfaction criteria. Candidates with a qualifying client satisfaction rating move on to be evaluated on objective criteria such as experience, production levels and disciplinary and complaint history.
Real estate agents do not pay a fee to be considered or awarded. For more information, visit http://www.fivestarprofessional.com.