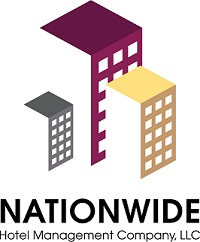 "Robert has been instrumental in finding effective ways to keep Nationwide's information systems current and secure, and continues to implement strategies that enhance the performance of its managed properties." Mike Rediger, SVP of Finance for Nationwide Hotel Management Company, LLC able
WICHITA, Kan. (PRWEB) October 15, 2020
Nationwide Hotel Management Company LLC, one of the largest hotel management operators in the United States, today announced the promotion of Robert Ritter to Vice President of Information Technology, effective immediately. Ritter is responsible for the development and implementation of technology and security strategies for the company and its portfolio of managed hotels.
"Robert has been instrumental in finding effective ways to keep Nationwide's information systems current and secure, and continues to implement strategies that enhance the performance of its managed properties," said Mike Rediger, SVP of Finance for Nationwide Hotel Management Company, LLC
Ritter joined the Nationwide Hotel Management Company in 2018, he worked for a ski resort prior, as well as working for various other companies in multiple industries, where he has worked to provide innovative technology solutions that enable companies to benefit from technology and forward looking management. Ritter's passion for technology and nearly 30 years' experience in technology and business are being utilized to enable Nationwide Hotel Management Company to better focus the efforts that produce better reliability and profitability for our owners, partners, and hotels.
About Nationwide Hotel Management Company, LLC.
Nationwide Hotel Management Company, LLC. (NHMC) is a full-service hotel management company specializing in the economy and select service segments of the hospitality industry, with services focused on the extended stay segment. With over 120 hotels under management throughout the United States, NHMC is one of the country's largest hotel management companies, and largest within the Choice Hotels family of brands. Founded in 2003 and based in Wichita, Kansas, the company has over 1,100 associates and growing.