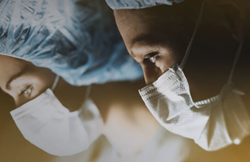 COLUMBIA, Tenn. (PRWEB) May 11, 2020
Roberts Toyota, a local dealership in Columbia, offers a rebate to eligible law enforcement agents and other first responders. This $500 rebate is available for those who purchase a new Toyota vehicle or lease a new Toyota vehicle through Roberts Toyota. More details can be found on the dealership's website, robertstoyota.com
Careers that are eligible for the first responder rebate at Roberts Toyota are law enforcement such as police and sheriffs, highway patrol, coast guards, border patrol, dispatch agents, firefighters, EMTs, medical doctors and nurses. Customers who are interested in this rebate are encouraged to reach out to a sales representative at Roberts Toyota for more information.
Eligible customers who wish to take advantage of the first responders' rebate must provide proof of their status as a first responder or law enforcement agent, along with proof of a salary sufficient to cover the costs of living expenses and the payment for a new Toyota vehicle. They must receive credit approval from Roberts Toyota with Toyota Financial Services.
Customers who want to learn more can either contact the dealership directly or check out the dealership's website. On the dealership's website, they can use the "Specials" menu to locate the "First Responder Rebate" page which has information on eligible careers and the process of application.
Customers can also view an online inventory on the dealership's website and take advantage of at-home delivery and consultation services.