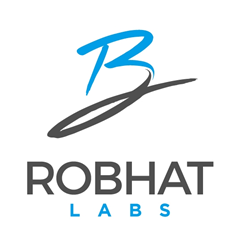 Social media companies such as Twitter and Facebook are not doing enough to stop the proliferation of fake news. With SurfSafe, we are empowering the public to seek out the truth in what they read online.
BERKELEY, Calif. (PRWEB) August 20, 2018
RoBhat Labs, the creators of Botcheck.me, today launched SurfSafe (https://GetSurfSafe.com), a much-anticipated browser extension that determines the trustworthiness of content based on online text and image data. By understanding the history of the image and whether an image has been manipulated or used out of context, SurfSafe provides subtle indicators that inform internet surfers whether the online content they are consuming is truthful.
In a survey of U.S. citizens conducted by Statista in March 2018, 52 percent of respondents stated that they believed online news sources regularly published 'fake news' stories. In a separate survey, 31 percent of respondents believed that traditional major news sources regularly reported fake news stories.
SurfSafe compares images within an article to similar images across the web and employs Machine Learning algorithms and textual analysis to determine if the images have been manipulated to change the overall context of the news. In doing so, SurfSafe helps users assess whether news articles are written in a misleading manner and can be trusted. By flagging images that have been altered, SurfSafe also helps users to identify whether images have been pirated from other sites or sources.
"Fake news is a malicious form of spam that is often targeted to infect our beliefs. Regardless of one's occupation, political affiliation, or favorite media outlet, fake news is harmful to journalistic integrity and our democracy…and needs to be stopped," said Ash Bhat, co-founder and CEO of RoBhat Labs. "People are misled every day and reputable news outlets are having their trust tarnished because of the actions of a few. While our Botcheck extension discovers suspicious Twitter sites, our users asked us to develop a solution that would help them fight against fake news across every browsing experience. SurfSafe accomplishes this by warning users when online content is trying to hijack your beliefs."
When asked about the laboratories' mission in developing fake news-finding solutions, Bhat added, "There are three core philosophies that embody our reasons for developing SurfSafe. First, it is becoming impossible to think critically about the increasing amounts of content that we view online. Technology has created this problem and it should therefore also help us to sort through what is truthful. Second, the truth is subjective. Our goal with SurfSafe is to provide a fuller picture and not to make judgements. Lastly, social media companies such as Twitter and Facebook are not doing enough to stop the proliferation of fake news. With SurfSafe, we are empowering the public to seek out the truth in what they read online."
SurfSafe is available as extensions on Google Chrome, Opera, and Firefox browsers. RoBhat Labs plans to make SurfSafe available soon on Safari and to mobile users as well. Along with providing the public with powerful tools that can be used to determine fake news, RoBhat Labs intends to publish insights and warn the public regularly about the misinformation being discovered on the internet.
About RoBhat Labs
Ash Bhat and Rohan Phadte founded RoBhat Labs in 2017 as sophomores at The University of California, Berkeley. The duo dropped out of UC Berkeley to dedicate their full attention to expanding RoBhat Labs and has since recruited a team of some of the brightest scientists to develop products that protect the public from misinformation. The company quickly gained global attention for its development of Botcheck.me, an extension which successfully tracks the spread of misinformation on Twitter. Since its creation, Botcheck.me has flagged over one-million accounts as probable bots. Prominent backers of the company include John Battelle, founding editor of Wired magazine, and Venky Harinarayan, an early angel investor in Facebook. For further information about RoBhat Labs, please visit http://www.robhat.com.
Do you SurfSafe? Download the plugin today by visiting https://GetSurfSafe.com.