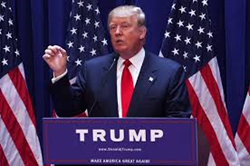 With the expectation of reduced corporate tax rates, operating a business via a C Corporation will become more tax efficient and should increase the popularity of the ROBS solution with entrepreneurs looking to use retirement funds to buy a business
New York, NY (PRWEB) November 10, 2016
IRA Financial Group, a provider of Rollover Business Startup Solution ("ROBS") solutions, expects to see a surge in the popularity of the ROBS solution based on Donald Trump's Presidential Election victory. Mr. Trump's tax plan has called for a reduction of tax rates on corporations.
The rollover business start-up ("ROBS") arrangements typically involves rolling over a prior IRA or 401(k) plan account into a newly established 401(k) plan, which a start-up C Corporation business sponsored, and then investing the rollover 401(k) Plan funds in the stock of the new C Corporation. The funds are then deposited in the C Corporation bank account and are available for use for business purposes. The ROBS solution is a tax efficient way for any entrepreneur looking to use IRA fund to buy a business or franchise without incurring any tax or penalty from an IRA distribution. "With the expectation of reduced corporate tax rates, operating a business via a C Corporation will become more tax efficient and should increase the popularity of the ROBS solution with entrepreneurs looking to use retirement funds to buy a business," stated Adam Bergman, a partner with the IRA Financial Group.
The IRA Financial Group was founded by a group of top law firm tax and ERISA lawyers who have worked at some of the largest law firms in the United States, such as White & Case LLP, Dewey & LeBoeuf LLP, and Thelen LLP.
IRA Financial Group is the market's leading provider of self-directed IRA LLC "checkbook control" solutions. IRA Financial Group has helped thousands of clients take back control over their retirement funds while gaining the ability to invest in almost any type of investment, including real estate without custodian consent.
IRA Financial Group proudly announces the latest book titled written by tax partner Adam Bergman, Turning Retirement Funds into Start-Up Dreams – financing and retirement funding options for your start-up business is now available for purchase on Amazon. . This is the third book in a four-part series on self-directed retirement plans. The first two books: "The Checkbook IRA" and "Going Solo" are also available on Amazon.
To learn more about the IRA Financial Group please visit our website at http://www.irafinancialgroup.com or call 800-472-0646.