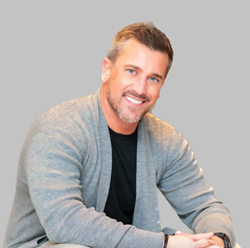 Robust Real Estate is unique in that we combine modern methods with the best of traditional real estate practices
LOS ANGELES (PRWEB) January 27, 2023
Robust Real Estate today announced its partnership with Side, the only real estate technology company that exclusively partners with high-performing agents, teams, and independent brokerages to transform them into market-leading boutique brands and businesses. The alliance will ensure that Robust Real Estate's relationship-driven firm is powered by the industry's most advanced platform.
Longtime top-producer Corey Nelson founded Robust Real Estate to help homebuyers and sellers achieve their real estate goals in Southern California. Nelson and his established team have an impressive total transaction volume of approximately $300 million, earning them a spot on the RealTrends list of top real estate professionals in America in 2022 and the Los Angeles magazine Real Estate All-Stars list for 2023. Leading with core values of fairness, honesty, and generosity, Nelson's team has racked up 100 five-star ratings on Zillow and earned the trust of countless clients, who have supported its referral-based business. Robust Real Estate, Nelson's latest venture, will expand upon his hands-on style to help a growing number of clients reach their goals across Southern California.
"Robust Real Estate is unique in that we combine modern methods with the best of traditional real estate practices, such as communicating face to face, going above and beyond expectations, and building enduring relationships," Nelson said. "My team and I are not afraid to get our hands dirty if it means getting our clients closer to their goals."
Partnering with Side will ensure Robust Real Estate remains on the cutting edge of the evolving real estate market while continuing to deliver premium services to its clients. Side works behind the scenes, supporting Robust Real Estate with a one-of-a-kind brokerage platform that includes proprietary technology, transaction management, branding and marketing services, public relations, legal support, lead generation, vendor management, infrastructure solutions, and more. Additionally, Robust Real Estate will join an exclusive group of Side partners, tapping into an expansive network from coast to coast.
"I've dreamed of opening my own brokerage since obtaining my broker license in 2015, but I was hesitant to move forward because of the overhead, complexity, and liability," Nelson said. "Side solves many of my concerns by providing my team and me with access to state-of-the-art marketing, technology, administrative, and legal services, so we can spend more time delivering best-in-class service to our clients."
About Robust Real Estate
Robust Real Estate is a relationship-driven real estate firm specializing in serving homebuyers and sellers in Southern California, including Los Angeles, San Bernardino, and Riverside counties. The team combines a fresh and modern approach with select traditional practices to achieve optimal results for its clients. For more information, visit http://www.robustrealestate.com.
About Side
Side is a behind-the-scenes brokerage platform that exclusively partners with top-performing agents, teams, and independent brokerages to create and grow their own boutique brands without the cost, time, or risk of operating a brokerage. Side's proprietary technology platform and premier support solutions empower its agent partners to be more productive, grow their business, and focus on serving their clients. Side is headquartered in San Francisco. For more information, visit http://www.side.com.