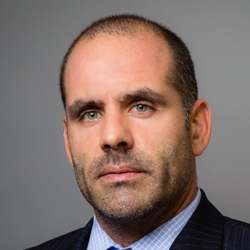 VAL is a powerful, intuitive and feature-rich platform designed to meet the needs of many CRE industry participants whether it be brokers, lenders, owners, investors, appraisers, due diligence firms and asset managers
NEW YORK (PRWEB) March 27, 2019
Rockport VAL, LLC, the ultimate CRE Valuation and Modeling platform, is pleased to announce that they will be exhibiting at the DisruptCRE Conference on Thursday, March 28, 2019 at Sky located at 605 West 42nd Street in New York.
Brian Mascis, will be speaking at a session entitled, "Data: The New CRE Currency" with other industry heavyweights including Michael Mandel, co-founder & CEO, CompStak and Harry Blanchard, director - CRE, Moody's Analytics Accelerator.
The session is scheduled to begin at 1:45pm and will explore how building data, tenant data, and construction data have forever changed the commercial real estate industry. Mr. Mascis and his co-speakers will discuss how owners and occupiers are utilizing data, the challenges they face, and the future of this new booming industry.
Rockport's VAL product is a cutting-edge cloud-based cashflow modeling and valuation platform that has been a vision of the company's chairman and industry luminary Rick Trepp. Built by industry veterans using the best modern technology, VAL offers the most easy-to-use, flexible, and powerful modeling tools available to the CRE industry.
Mr. Trepp is widely known for founding some of the leading CRE data and analytics companies; most notably, Trepp LLC, the gold standard of information, analytics and technology to the CMBS market, and Rockport LLC, a SaaS solution for commercial mortgage loan origination, underwriting, and asset management.
Given his track record it is not surprising that VAL has become a major disrupter in the category of modeling & valuation platforms and its introduction has changed the way the industry handles CRE data and analytics. In the two years spent developing VAL, Mr. Trepp surveyed his vast network of CRE industry professionals to determine what they valued most in regard to existing products and what features they would look for in a new option. Along the way, Moody's Corporation (NYSE:MCO) learned that they shared in Mr. Trepp's vision and committed to an investment in Rockport VAL.
"Rockport VAL's innovative technology and insight into the commercial real estate market will allow Moody's to deepen its presence in this important sector. We are pleased to partner with Rick Trepp, a highly regarded pioneer in the CRE data and analytics industry. With Rick's track record, we believe our collaboration with Rockport VAL will bring the power of innovative technologies to the CRE market" said Keith Berry, Executive Director of Moody's Analytics' EBU.
"Together with Moody's Analytics, we have the presence and commitment to fundamentally change how the CRE valuation industry transacts on a day-to-day basis. I am enthusiastic about the transformative possibilities of this opportunity and what we are developing for our customers as well as the industry as a whole," said Rick Trepp.
VAL is regarded as the long-awaited modern solution to CRE cash flow modeling and valuation. "VAL is a powerful, intuitive and feature-rich platform designed to meet the needs of many CRE industry participants whether it be brokers, lenders, owners, investors, appraisers, due diligence firms and asset managers," says Stu Sleppin, Managing Director of Rockport VAL
About Rockport VAL, LLC
Rockport VAL, LLC ("Rockport VAL") is a customer- and industry-driven commercial real estate technology company that equips the fast-paced world of underwriting, cash flow modeling and commercial property valuation with a modern and reliable cloud-based platform. Leveraging a team with decades of expertise in commercial real estate and technology, VAL was built in response to the industry's need for a technologically advanced SaaS platform for discounted cash flow valuation, maximized collaboration and ease of use while ensuring optimum security.
To learn more about VAL and sign up for a free trial, please visit RockportVAL.com.
All trademarks are the properties of their respective owners.