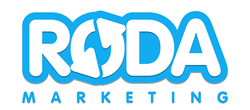 Lancaster, PA (PRWEB) November 29, 2018
RODA marketing is pleased to announce the launch of a new, improved website, complete with expanded features to better serve their clients. At RODA marketing, clients find a family owned, full service Internet Marketing Company dedicated to their clients' success. With the new website, RODA will be able to better serve their clients with effective Internet Marketing strategies from website development to SEO, email campaigns to social media marketing, blogging to paid advertising, and much more.
The key features of the new website launch include a number of unique opportunities for clients. First, potential clients have the chance to talk with current clients who have made themselves available for conversations about their RODA marketing relationship, as well as the results provided. In addition to talking with clients, RODA's new site offers proof of their results driven approach, which includes industry trends and exceptional creative quality. The statistics tell the story from increases in social visitors from 20 to 126 percent, escalated conversions from 21 to 100 percent, and growth in organic visitors from 33 to 119 percent.
RODA marketing's new site also offers the promise of a mobile friendly test to determine if a company's existing pages have a mobile friendly design. Given that 95 percent of smart phone users search for local information, a mobile friendly site is key and RODA ensures their clients' sites are mobile friendly and responsive. Finally, the new site offers potential clients the FREE RODA Review, a complimentary PDF analysis of website presence, SEO campaign effectiveness, social media efforts, and more – completely without obligation.
"We understand business owners have a tough decision to make when it comes to hiring an Internet Marketing company. So, during the redesign and redevelopment of our website, we did our best to simplify the decision making process for them. Our website does more than just talk about the services we offer; it provides the name/email/phone number of current clients, so potential clients can talk with our current clients about their experience with us. It also provides real data in regard to results we delivered to our clients. We want business owners to feel 100% confident in their decision to hire us and we believe our new website helps us achieve that goal." – Matthew Roda, RODA Marketing.
Reach out to RODA marketing today and discover the difference in your business when you gain greater success through a, improved online presence.
Call or visit online at http://www.RODAmarketing.com and gain the data driven strategies which will improve your KPIs, focused on increased conversions, and enhanced ROI. Your business is unique and RODA will deliver the custom solutions to meet your needs and grow your business.
Bio: RODA marketing was founded in 2010 by brothers Matthew and Adam Roda. The company won accolades in its first year and quickly expanded their services becoming a full service Internet Marketing Company. At RODA marketing, the team comes alongside their clients to develop and customer a marketing plan which leads to success. The company slogan says it all "Relationships & Results" and that is the goal the RODA marketing team strives for every day.