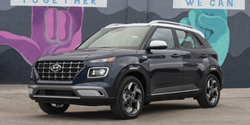 SURPRISE, Ariz. (PRWEB) June 18, 2020
Customers around the Westgate and Surprise areas can now shop for a new Hyundai from home with the help of No Bull Express on the Rodeo Hyundai website. This online shopping tool brings every step of the automotive purchase process to the homes of local shoppers.
No Bull Express gives prospective buyers the ability to shop for a new Hyundai vehicle from the comfort of their home and complete the purchase without ever having to step foot in the dealership. Every part of the purchase process can be completed online, and test drives can be done right at the customer's home.
Buyers can negotiate their new purchase deal remotely using the No Bull Express online tools. Users will navigate through a series of steps to complete their automotive purchase online with stops along the way at loan negotiation, trade-in appraisal, package add-ons and more. Shoppers who choose to use the online No Bull Express tools can stop at any point in the purchase process and pick back up right where they left off later.
The Rodeo Hyundai catalog currently includes more than 160 new Hyundai vehicles and over 50 pre-owned models. The No Bull Express online tools can be used for both new and used purchase deals as well as new model leases.
Anyone can view the dealership's entire online showroom by visiting the Rodeo Hyundai website, https://www.rodeohyundai.com/. The Rodeo Hyundai sales team can be contacted for specific inquiries by phone, 866-741-1269, any time during normal business hours. Rodeo Hyundai is open seven days a week and is located at 12925 N Autoshow Ave, Surprise, AZ 85388.