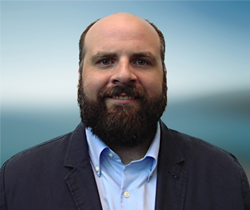 MENTOR, Ohio (PRWEB) July 31, 2020
Roll-Kraft is pleased to announce the appointment of Matt LaVelle to the position of Procurement Manager. He replaces Gretchen Lazar, who recently retired after 41 years with the company.
LaVelle comes to Roll-Kraft from Materion Corporation where he was responsible for purchasing materials for three manufacturing facilities. Previously, he was the strategic buyer and production supervisor at Soundwich. He studied business at Muskingam College in Ohio.
LaVelle brings his years of experience to Roll-Kraft, as the main buyer for the headquarters location in Mentor, Ohio. He will oversee costs with a critical eye. His challenge will be to maintain and improve Roll-Kraft's competitiveness by pursuing lower material costs, allowing the company to provide tooling of the highest quality, which has become the envy of the industry. The Roll-Kraft standard has led to various performance guarantees, supported by on-line statistics published on the company's website and the only guarantee in the industry that says, "It's right or it's on us."
About Roll-Kraft:
Roll-Kraft manufactures custom tooling for the roll form and tube and pipe industry. The headquarters is located in Mentor, Ohio, and the company maintains other facilities in Lombard, Illinois (Chicago Roll Company); Houston, Texas (Roll-Kraft Texas); and Ontario, Canada (Roll-Kraft Ltd.). Calls to the company's main line, (888) 953-9400 or (440) 205-3100, are greeted by a live operator who can assist callers in quickly reaching a technician, engineer, or sales staff, who can provide immediate assistance. The company's fax number is (440) 205-3110.
Learn more about Roll-Kraft products and services by visiting roll-kraft.com. For easy and immediate contact with Roll-Kraft that transcends time zones and working hours, the website features an easy-to-use contact form.