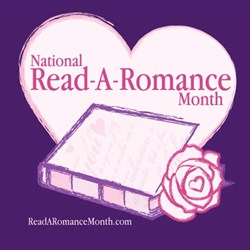 Romance novels empower women... they teach us that men have to earn the right to be with us.
Seattle, WA (PRWEB) July 31, 2013
August is National Read a Romance Month, and 93 top romance authors are celebrating at ReadaRomanceMonth.com, sharing their thoughts on why romance matters today. New York Times bestselling author Susan Mallery, who has sold more than 25 million books worldwide, kicks things off on August 1 with a provocative essay on how romance novels empower women.
"Romances do not repress women, as is sometimes implied in the media," Mallery says. "To the contrary, our books empower women. These are heroine-driven books, with strong women in every career imaginable, triumphing over obstacles. In my latest book, Three Little Words, a Fool's Gold romance, there's a female self-defense instructor who used to be an assassin, a female mayor, police chief, firefighter. These are books that teach women that we can do anything, be anything. And they teach women that men have to earn the right to be with us."
Throughout the month of August, other top romance authors will visit ReadaRomanceMonth.com for what promises to be a riotous, thought-provoking thirty-one days. Read a Romance Month was conceived by Bobbi Dumas, a freelance writer and reviewer whose recent essay In Defense of Romance for NPR.org garnered much attention.
Participating authors include:
Alyssa Day
Ann Aguirre
Ann Gracie
Ann Voss Peterson
Anne Mallory
Anne Stuart
Barbara Delinsky
Barbara Freethy
Barbara Samuel, aka Barbara O'Neal
Barbara Vey
Bella Andre
Beth Kendrick
Carole Bellacera
Cathy Maxwell
Cherry Adair
Christina Dodd
Christine Merrill
Cindy Gerard
Claire Cook
Connie Brockway
Courtney Milan
Darynda Jones
Debra Webb
Elizabeth Hoyt
Elle Lothlorien
Eloisa James
Evelyn Price
Gemma Halliday
Gena Showalter
Hank Phillippi Ryan
Hope Tarr
Jane Porter
Jayne Ann Krentz
Jeanne Adams
Jennifer Ashley
Jennifer Probst
Jill Barnett
Jill Shalvis
Joyce Lamb
Jude Devereaux
Julia London
Julia Quinn
Juliana Gray
Julie James
Kat Martin
Katharine Ashe
Kathy Steffen
Kelly Harms
Kristan Higgins
Larissa Ione
Lauren Willig
Laurin Wittig
Linda Francis Lee
Lisa Kleypas
Loretta Nyhan
Lori Handeland
Lorna Landvik
Lorraine Heath
Lucy March
Lucy Monroe
Maggie Shayne
Marie Force
Mary Balogh
Mary Jo Putney
Mary Kay Andrews
Mary Robinette Kowal
Maya Banks
Maya Rodale
Meljean Brook
Meredith Bond
Michelle Monkou
Michelle Willingham
MJ Rose
Molly O'Keefe
Nalini Singh
Nancy Thayer
Nina Rowan
Patience Bloom
Patricia McLinn
Robyn Carr
Roxanne St. Claire
Sarah Morgan
Shana Galen
Sherry Thomas
Susan Anderson
Susan Elizabeth Phillips
Susan Mallery
Susan Wiggs
Suzanne Brockmann
Suzanne Palmieri
Teresa Medeiros
Tessa Dare
Trish Milburn
About Susan Mallery:
With more than 25 million books sold worldwide, New York Times bestselling author Susan Mallery is known for creating characters who feel as real as the folks next door, and for putting them into emotional, often funny situations readers recognize from their own lives. Susan's books have made Booklist's Top 10 Romances list in four out of five consecutive years. RT Book Reviews says, "When it comes to heartfelt contemporary romance, Mallery is in a class by herself." With her popular, ongoing Fool's Gold series, Susan has reached new heights on the bestsellers lists and has won the hearts of countless new fans.
Susan grew up in southern California, moved so many times that her friends stopped writing her address in pen, and now has settled in Seattle with her husband and the most delightfully spoiled little dog who ever lived. Visit Susan online at http://www.SusanMallery.com.