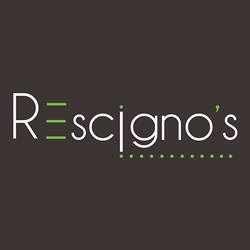 An award like this shows how we are not only committed to helping our nonprofit clients with their annual funding and donor communications, but also giving back to our surrounding communities.
BRIDGEVIEW, Ill. (PRWEB) September 27, 2021
Ron and Sue Rescigno, owners of Rescigno's Fundraising Professionals in Bridgeview, Illinois were among 18 honorees honored during the Daily Herald Business Ledger's 22nd annual Entrepreneurial Excellence Awards. The virtual event took place on Sept. 23.
The Ledger's awards recognize and build entrepreneurship in Cook County, DuPage County, Kane County, Lake County, McHenry County and Will County. Honorees demonstrate the best traits of entrepreneurship, including willingness to take risk, drive, perseverance and business creativity.
The publication recognized Ron and Sue Rescigno in the Outstanding Service to Entrepreneurs category. Through both personal and professional service, recipients of this category demonstrate a strong commitment to helping entrepreneurs in a variety of industries and providing them with the resources they need to give our community its competitive edge.
Since 1992, the Rescignos' mission for their company has always been to help nonprofit organizations thrive. The company's services, which include consulting, design, copywriting, print and mail products and digital content creation, help nonprofits nationwide raise millions in annual gifts to continue vital programs.
On the charitable side, Sue, who is Rescigno's president, has served as a board member for Advocate Hope Children's Hospital and a development committee member for Christ Hospital, both in Oak Lawn. Ron, who is Rescigno's vice president, is a member of the founding board and former vice president for the Oak Lawn Children's Museum as well as St. Linus School in Oak Lawn. He is also the author of "The Process Driven Annual Fund," a book based on his 30 years of experience in fundraising.
"Ron and I are very honored to be among the honorees for 2021," said Sue Rescigno. "Through our combined 30 plus years of experience, we personally know what it take for nonprofits to survive in calm and challenging times. An award like this shows how we are not only committed to helping our nonprofit clients with their annual funding and donor communications, but also giving back to our surrounding communities."
About Rescigno's Fundraising Professionals:
The Rescigno's team knows nonprofit fundraising. Owners Ron and Sue Rescigno have more than three decades of experience between them, and the rest of their team's experience spans across nonprofit annual giving, educational advancement and recruitment, membership campaigns, and more. Over the last 29 years, Rescigno's has helped its nonprofit clients raise millions in annual gifts and its clients represent millions of annual donors worldwide. For more information, visit https://www.rescignos.com/. ###