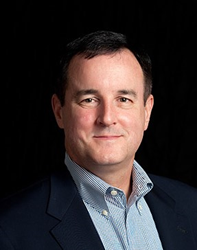 DALLAS (PRWEB) July 20, 2020
Continuum Global Solutions, a global customer care provider, today announced that Ronald Gillette has joined the Company as Chief Executive Officer. Gillette has three decades of experience leading global BPO and IT operations.
"We are delighted to have Ron join us to lead Continuum to new heights," said Darryl Smith, President, Global Portfolio Operations at Skyview Capital. "Continuum has a long history of innovation and leadership in the customer care marketplace with long-standing clients around the world. Having successfully pivoted to a Work at Home (WAH) operation in the wake of COVID-19, Continuum is well positioned to meet client needs and ensure business continuity with a hybrid onsite and WAH service model. Ron is the ideal leader to capitalize on that momentum and the significant growth opportunities ahead."
Gillette was most recently the Chief Operating Officer of WNS Global Services Pvt. Ltd., where he led operations, IT, sales, marketing, and capability creation and played a key role in growing WNS from 20,000 to 40,000 employees while doubling revenue and increasing profits by 50 percent, resulting in shareholder value growing from $1B to $2.9B. He also held leadership roles with Xerox Services Europe, Accenture, Deloitte, Ernst & Young, and EDS Russia.
"I am incredibly excited to assume this new role and for the future of Continuum Global Solutions," said Gillette. "We have an exceptionally talented team that has taken decisive actions to transform the business and innovate our service model to unlock future growth opportunities. The engine behind Continuum's success is its people, who are recognized among the best trained and equipped customer service agents in the world. We will continue to invest in our people so they can focus on delivering the best possible service and value to our clients."
Gillette is a graduate of the U.S. Military Academy at West Point and holds an MBA from Marymount University.
About Continuum Global Solutions
Continuum Global Solutions, a Skyview Capital company, partners with top companies around the world to deliver customer care services through its global network of call centers. Our Fortune 500 clients rely on our vast expertise in customer care management to improve their customers' experience. Continuum customer care and call center solutions leverage world class voice, chat, email and social technologies. More than 17,000 employees serve top-tier clients across multiple industry verticals. Additional information on Continuum and our services can be found at http://www.continuumgbl.com.