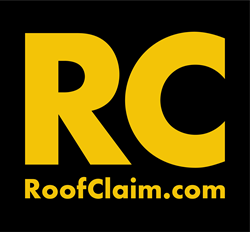 ATLANTA (PRWEB) November 23, 2021
RoofClaim.com is growing to include a new virtual sales center in Midtown in the heart of Atlanta, Georgia. This news could not come at a better time after a year of challenges. Like many in the construction industry, RoofClaim.com has faced challenges with supply chain and material shortages. However, these challenges have not stopped RoofClaim.com from expanding their company as they welcome this new virtual sales center.
The virtual sales center will be located at 1375 Peachtree Street Suite 310, Atlanta, GA 30309. The opening date is one month away on December 1, 2021. The Director of Sales at the new center is Zena Matti, who has over twelve years of sales experience with AT&T. Her addition to the RoofClaim.com team will be instrumental in getting the virtual sales center up and running. "I couldn't be more excited to be a part of the RoofClaim.com family and to be able to contribute to their growth. With a positive attitude, hard work and consistency, anything is possible - this has been my recipe for success and this is what will make this team a winning team," said Zena Matti.
The purpose of the RoofClaim.com Virtual Sales Center is to house the inside sales team, who handles inbound sales inquiries, as well as generates leads by outbound marketing. This will then allow RoofClaim.com to provide the customer with the experience they opt for—whether that is fully digital or an in-person appointment.
Consumers today, especially the younger generations, are opting for an easier, streamlined customer service process that is digital, rather than speaking directly to customer service agents on the phone. 42% of consumers say that a seamless experience across all devices and channels is a top expectation. 11e% of decision-makers see seamless, omnichannel experiences as the most important factor when delivering quality experiences (Wunderman Thompson). To meet the increasing demand for digital customer service experiences, RoofClaim.com is making their process more streamlined and digital.
A few years ago, RoofClaim.com started offering drone inspections. These drone inspections are done 100% remotely, meaning no one has to physically go to the home or property to inspect the damage. Many homeowners like this option as it allows them to go about their daily lives without the disruption of an inspector coming to the house to inspect damage. The final picture and measurement package of the damage is shared with the homeowner and insurance company. In areas that are hit with major storm damage, drone inspections allow RoofClaim.com to provide drone reports and diagrams to insurance companies before they can even dispatch adjusters to the area. Drone inspections prove to be all around easy, timely, and efficient for damage inspections.
Beginning January 1st, 2022, RoofClaim.com will be offering in house easy financing options for customers that want to finance their deductible or entire roof project cost. RoofClaim.com is making great strides to improving their processes and making it more customer friendly, starting with the addition of this virtual sales center. The virtual sales center will cater to all needs by offering both digital and in-person services. The virtual sales team and fully digital options will expedite RoofClaim.com's growth across the U.S.
RoofClaim.com is now hiring inside sales representatives to fill the virtual sales center in Atlanta. Go to https://roofclaim.com/careers/ to learn more about this job opportunity. RoofClaim.com is excited to be expanding and developing their business operations heading into 2022.
Contacts
Arielle Dysart, VP COO
770-701-2731
Media@roofclaim.com
Sources:
data, E. (n.d.). Top 40 customer experience statistics to know in 2021: Emplifi. Emplifi. Retrieved October 31, 2021, from https://emplifi.io/resources/blog/customer-experience-statistics.